7 Things That Count As Verbal Abuse During A Fight With Your Partner & 5 Things That Don't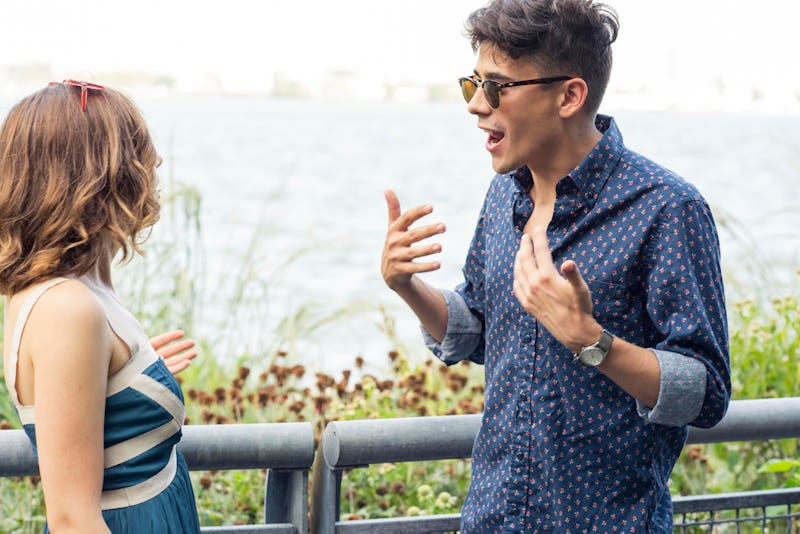 BDG Media, Inc.
When you're in the middle of an argument, everything your partner says can seem like verbal abuse. But even though their words might sting, and you may not be open to what they're saying, that doesn't necessary mean it's toxic or abusive. And being able to tell the difference is key.
"It's important to understand the two because if a partner is not being abusive, there is room for the relationship to grow and change," licensed marriage and family therapist Virginia Williamson, of Collaborative Counseling Group, tells Bustle. "Conflict is a component of all relationships; we are not always going to agree. If you believe your partner is being abusive simply because they are asserting themselves, you will miss valuable opportunities to strengthen the relationship."
If they are being verbally abusive, however — and you really need to trust your gut here, since every relationship is different — then you don't want to stay with this person. "Recognizing it is crucial to your well-being," Williamson says. "And, if a partner isn't willing to acknowledge it and get help to address it, you should put yourself first and let that relationship go."
Here are a few examples of comments during arguments and situations that often count as verbal abuse, compared to ones that may be annoying be can be worked on, and shouldn't be cause for alarm, according to experts.