If You Want To Adopt A Dog, You're Likely 1 Of These 5 Zodiac Signs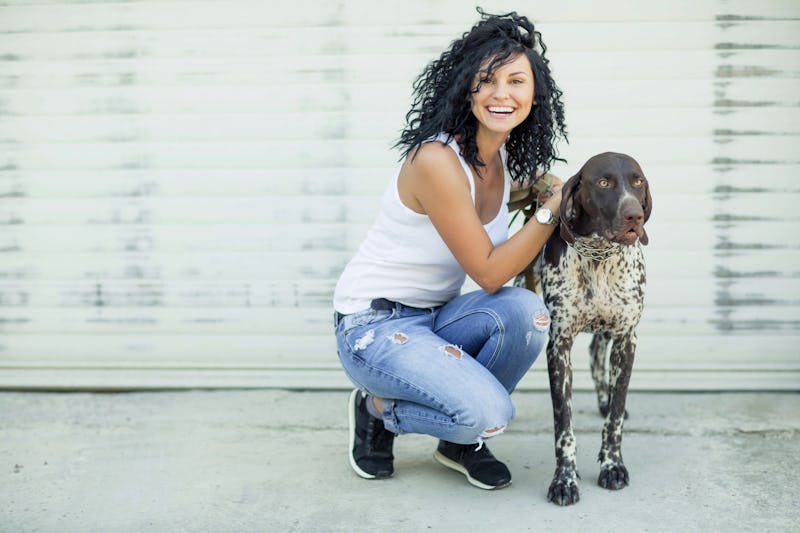 Nina Buday/Shutterstock
While most people can't resist the cuteness of a fluffy puppy, there are some zodiac signs that are more likely to adopt a dog than others, according to experts. A number of characteristics can play into whether someone will become a pet parent, from how much of a natural caregiver they are to if their lifestyle preferences align well with dog ownership, to even something as simple as loving to be active outdoors.
For example, a Taurus may really love dogs, but the idea of adopting one may not be for them, Lisa Barretta, astrologer and author of Conscious Ink, tells Bustle. "First of all, Taurus doesn't make hasty decisions and really doesn't like change," she says. "This astrological sign prefers to be taken care of rather than to cater to the needs of others, including pets." A Gemini probably also supports anyone who adopts a dog, but might not be the most natural owner, since they tend to really love traveling as much as possible, Barretta says.
Of course, anyone can make a great dog owner, regardless of their sign, but plenty of zodiac signs are set up to be natural adoptive pet parents, thanks to their compassionate hearts and love for animal companionship.
Here are the zodiac signs that are most likely to adopt a dog, according to experts.