The 4 Zodiac Signs That Are Most Likely To Want To Get Married, According To Astrologers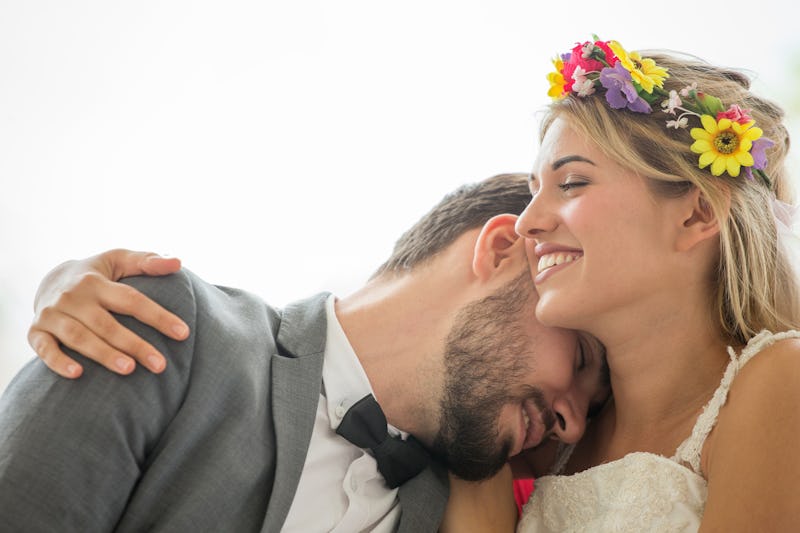 Shutterstock
Some people don't necessarily want to legally bind themselves to one partner for the rest of their lives. Instead, they'd rather opt for an open relationship or a friends with benefits arrangement. But some zodiac signs want to get married, according to experts. While marriage can look different for every couple, a deep and lasting commitment is what certain signs tend to look for.
"Water signs (Cancer, Scorpio, and Pisces) and earth signs (Taurus, Virgo, and Capricorn) are the most relationship-oriented signs of the zodiac," Narayana Montufar, senior astrologer at Astrology.com and Horoscope.com, tells Bustle. "Emotional and sensitive, water signs tend to function better when they belong to a committed partnership in which they feel nurtured," she says.
But for others, the choice to commit through marriage is just as much about security as it is about emotions. For the more practical earth signs, one main reason that they want to get married is often to build a solid foundation and a reliable life. "These folks know the value of the finer things in life and appreciate having someone by their side to enjoy them with," Montufar says.
If you're someone who really wants to get married, you might be one of these zodiac signs, according to experts.