Experts Say These 15 Signs Mean Your Marriage Is Going To Last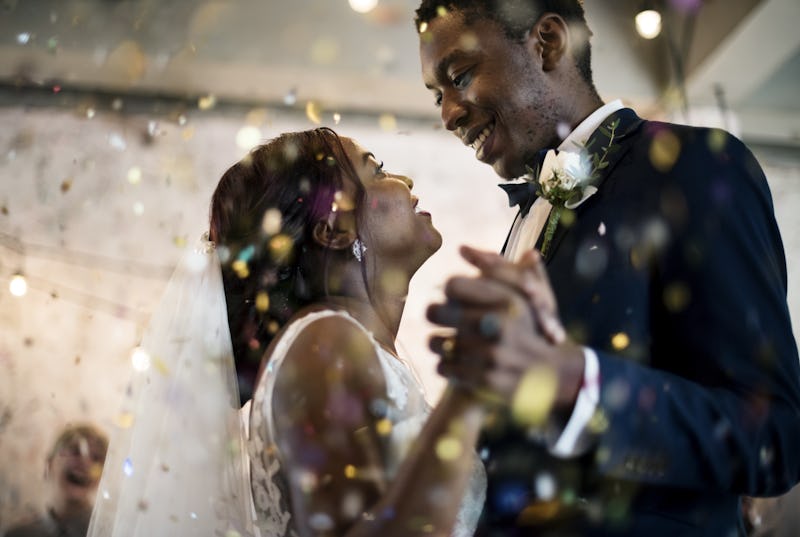 Rawpixel.com/Shutterstock
Finding the love of your life and marrying them is the easy part. Actually having a successful marriage will require a bit of work. Unfortunately, getting married doesn't guarantee you that you'll be with your partner forever. So how do you know if your marriage is going to last?
"A long-lasting marriage embodies a pattern of consistency," licensed marriage and family therapist, Dr. Dani Moye, PhD, tells Bustle. "Each individual devotes time, energy, and continuous effort into growing together and not apart."
Couples that last longer tend to have more selfless love in their relationships. "Forever" is a long time to be with someone — you never know what life will throw at you. But as Dr. Moye says, "When you're committed to reaching longevity as a couple, your response to life's many shifts always comes from a place of selflessness." Marriages that last focus on the "we" more than the individual "me's."
Having a marrige that lasts isn't easy. As Maria Sullivan, relationship expert and VP of Dating.com, tells Bustle, "Relationships are hard work and a lot of the reason why people get divorced is because they give up putting in the effort and time that every successful marriage needs." But if you see the following signs in your marriage, experts say yours is likely to last.