If You Want To Have A Successful Relationship, These 8 Awkward Conversations May Be Necessary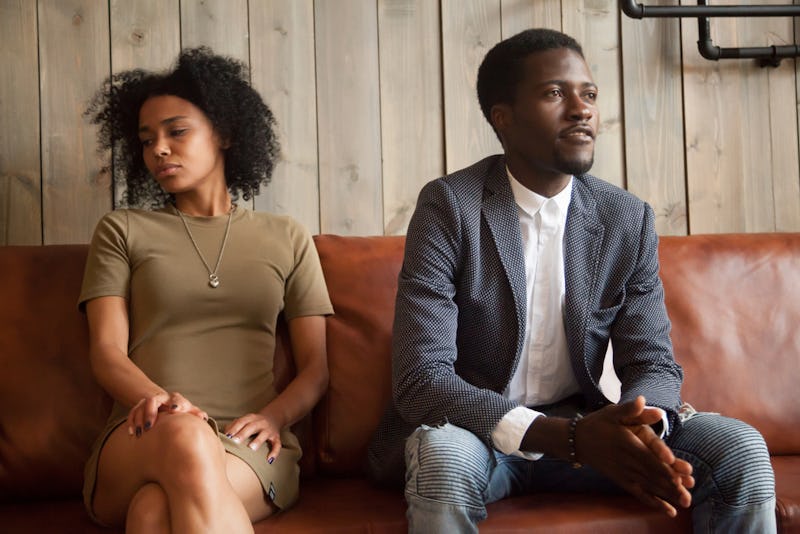 fizkes/Shutterstock
It's important to enjoy the one-on-one time you get to share with your partner, but there are times when you may want to venture into less idyllic territory. According to experts, there are some key uncomfortable conversations that all couples should have to build a successful relationship.
"Couples tend to avoid difficult conversations by describing themselves as 'avoiding conflict,' ultimately leading to a buildup of resentments," Dr. Tabori Ildiko, an LA-based clinical psychologist tells Bustle. But in order for your relationship to truly grow and flourish, you have to talk about the difficult things as well as the things you love about each other. If you'd really like to keep these conversations conflict-free, be intentional about not placing blame on each other. Instead, pay attention to how your partner is feeling as you dive into tricky topics together and be supportive or comforting as needed.
According to licensed marriage and family therapist Dr. Carolina Castaños, deeper conversations like these can come up when you're dealing with a stressful or painful situation. If that's the case for you and your partner, make sure to wait for a time when you are both calm to dive in, she tells Bustle. Don't be afraid to seek professional help if you're having trouble navigating a certain conversation alone. It's crucial to understand the impact that you have on your partner and how awareness of it can benefit you and people who are close to you. "Sometimes we need help to look inside and realize what is happening with our feelings," Dr. Castaños says.
Here are some expert-recommended conversations to have with your partner to keep your relationship going strong.