Experts Say Every Single Relationship Can Last If It Has These 9 Characteristics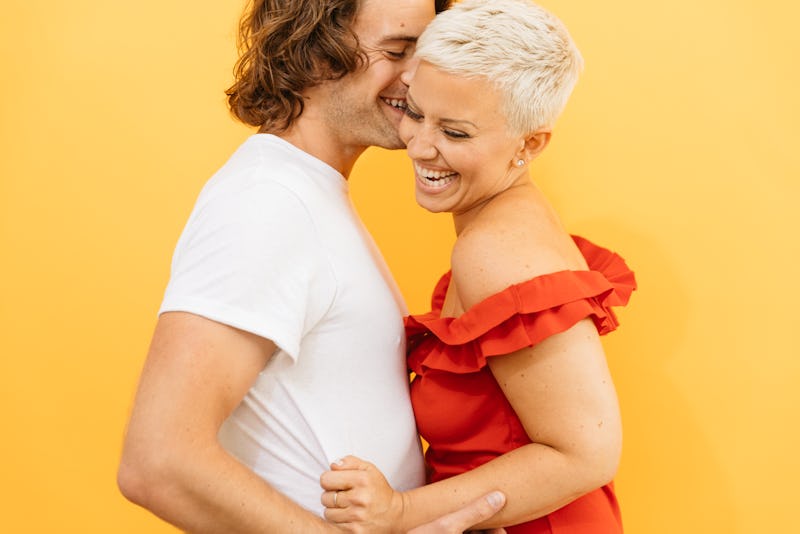 Ashley Batz/Bustle
It can sometimes feel like more relationships are destined to fail than succeed. But according to experts, that's not necessarily true. Every single relationship can last if it has a few key characteristics.
"Long-lasting healthy relationships are centered on equality, appreciation and love," psychologist Kelsey M. Latimer, PhD, CEDS-S, founder of Hello Goodlife, tells Bustle. It sounds simple enough. But the truth is, it does take quite a bit of effort to maintain all three components long-term.
According to Latimer, couples need to constantly work on expressing the love and appreciation they have for each other. You can't ever just assume your partner knows how you feel about them just because you've been together for a long time. It's why, studies have found that gratitude is one of the secrets to a happy marriage. People who feel appreciated in their relationship tend to be more committed to making things work long-term.
It's also important to note that a solid long-lasting relationship is never perfect. According to Latimer, you're allowed to disagree, have healthy arguments, and not like each other's behavior all the time. "That's part of the normal ebb and flow of a relationship and can ultimately make the relationship stronger in the long run," she says. It's what you do during those imperfect moments that really matter.
No relationship is perfect. But according to experts, every single relationship can last if it has the following characteristics.