5 Ways To Train Your Dog To Behave In Your Office, According To Experts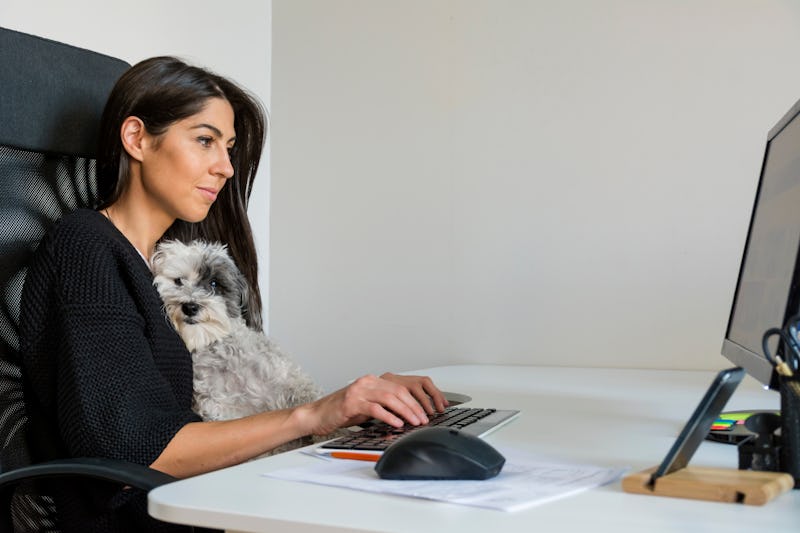 Boryana Manzurova/Shutterstock
Who doesn't want to bring their dog to work? When there is a truly good pup in the office, there is no doubt that it boosts morale in a big way. So if you happen to be blessed to work at an office where pets are a thumbs up, you might be thinking that it's time to have your own beloved Rover tag along. But learning how to train your dog for a pet-friendly office must always precede your pup's first official office clock-in.
"Clearly a lot relies upon having a dog that is safe and appropriate for a work environment, but part of that comes with some pretty diligent training," jme, executive director of Motley Zoo Animal Rescue, who has been training and rescuing animals for over ten years, tells Bustle. "The key is to be consistent [with dogs.]"
They need black and white cues, jme says. If you aren't clear about what you want, and exactly how they can act and where they can go in the office, the dog will fill in the gaps with what works for them and what gets them the results they want. This is not so great in a work environment where they need to be calm and on their best behavior.
But training your pooch to mind their p's and q's at work doesn't have to be so hard! Take a look at some of the best ways to train a great office dog.