If Your Partner Can't Open Up About These 11 Things, They Might Not Be "The One"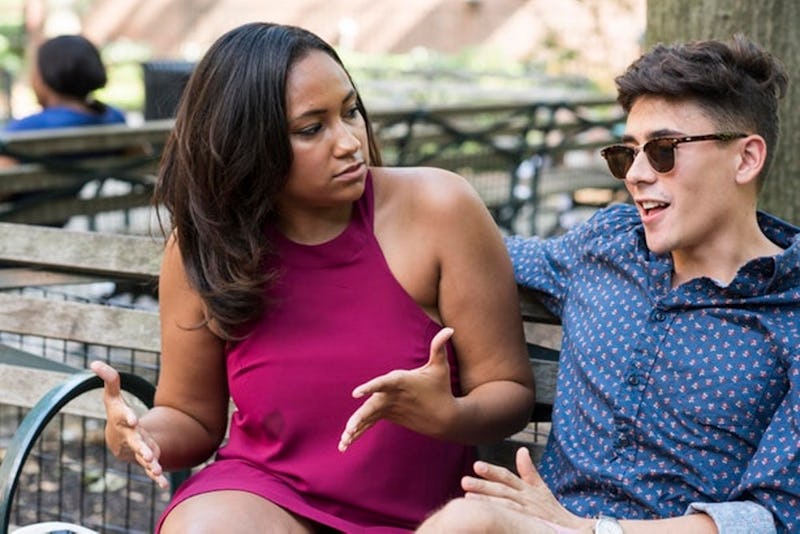 BDG Media, Inc.
There's nothing more frustrating than being with someone who just won't open up to you. Sure, it's understandable that some people aren't always comfortable discussing certain issues, especially early on. But if you care about someone, of course you're going to want to help them in any way you can. So if your partner won't open up emotionally, could that mean they're not "The One?"
If you're going to be in a long-term, committed relationship, Susan Golicic, PhD, Certified Relationship Coach and Co-founder of Uninhibited Wellness tells Bustle, "There should really be nothing couples can't discuss. Subjects and topics of discussion should be wide open and endless."
Everyone is entitled to have their fair share of secrets and things they keep to themselves, and you should feel free to share those things once you're comfortable. Expecting your partner to open up in the very early stages of dating is also pretty unfair. But once you've been together for a while and you really believe they could be "it," major topics like future goals, family, money, sex, and insecurities, should be discussed, especially if they affect your partner or relationship in some way.
If your partner is not open to discussing these things, they may not be the one for you, Golicic says. "No one wants to feel they can't communicate openly in trust and love with their partner."
So if your partner can't open up about the following things, according to experts, it may be time to reconsider the relationship.