If Your Partner Focuses On These 7 Things, They're Emotionally Abusive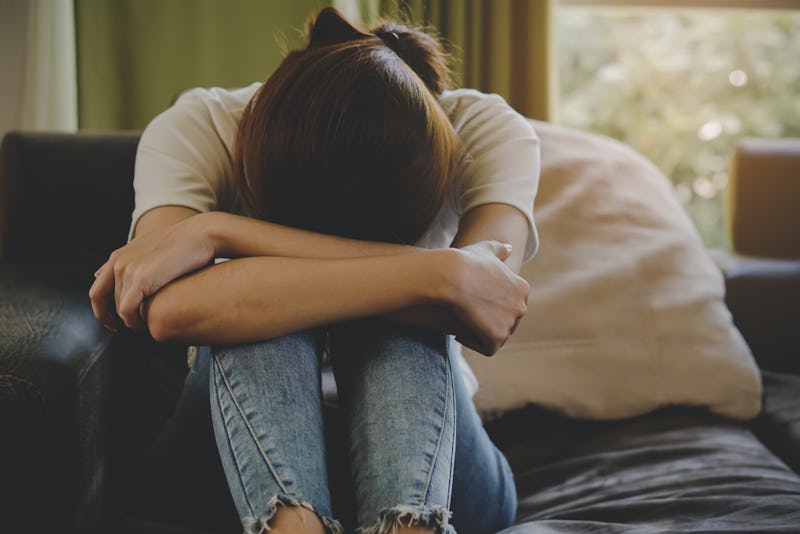 Pormezz/shutterstock
It can be difficult to spot an emotionally abusive relationship. The abuse can take less obvious forms than physical abuse, and emotional abusers often gaslight their victims about the abuse itself, making victims doubt themselves. But emotional abuse is very real and very damaging, and the abusive behaviors tend to follow patterns that you can recognize if you know what they look like.
"Because it is not physical, emotional and verbal abuse are not always visible," licensed psychotherapist, licensed marriage and family therapist, and registered art therapist Christine Scott-Hudson, tells Bustle. "Emotional abuse is elusive. Emotional abuse is communication that is intentionally trying to make another person feel bad, wrong, or unloveable. One definition of emotional abuse is: Behaviors, including isolation, verbal assault, humiliation, intimidation, or any other treatment which may diminish the sense of humanity, identity, dignity, and self-worth of the recipient. One specific form of emotional abuse is chronic verbal aggression. People who suffer from emotional abuse tend to become more withdrawn, more isolated, less confident, and may become depressed, anxious, or even suicidal."
If you think you might be experiencing emotional abuse, ask yourself if your partner devotes time to talking and thinking about these seven things. If so, it's quite possible that your relationship is abusive and you should seek help to get out of it.