5 Things To Do If You Find Out Your Partner Is Faking Orgasms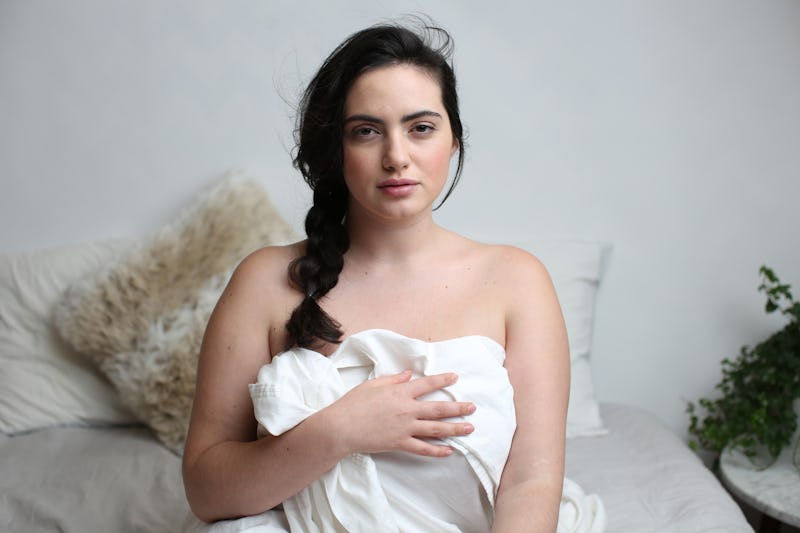 Ashley Batz for Bustle
If you've been faking orgasms and decide to tell your partner, that conversation can be illuminating but also nerve-wrecking and heartbreaking. But being on the other side of that confession can also be extremely difficult. Learning that your partner has been faking orgasms can bring up feelings of betrayal, insecurity, and confusion, and how you respond can alter the course of your relationship.
Faking orgasms is more common than many of us realize. One 2017 study in the Archives of Sexual Behavior found that 41 percent of men and 76 percent of women had faked an orgasm.
"There are many reasons people fake orgasms, but it's not usually specifically motivated by the desire to deceive," Astroglide's resident sexologist Dr. Jess O'Reilly, tells Bustle. It's rare that someone faking orgasms actually spells the end of the relationship, but it's important to discuss things with your partner if you learn this is happening. "If you claim to break up with someone because you find out they've been faking orgasms, it's likely that there were other issues in the relationship," she says. For most couples, it is possible to work it out and come out of it with a stronger sex life.
If your partner confesses that they've been faking orgasms, here's how to respond, according to experts.