A Sex Expert Says This Is The Most Underrated Sexual Activity — Here's How To Enjoy It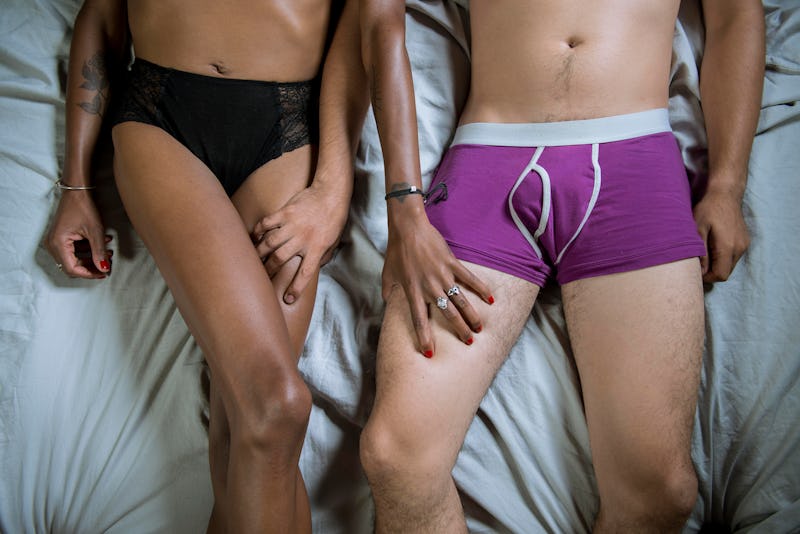 BDG Media, Inc.
You're always hearing how great mutual masturbation — that is, when you and your partner masturbate next to each other — can be for your sex life. But initiating the act is often easier said than done. After all, masturbation is usually something we do alone without anyone watching. The performance pressure, as well as the question of how to incorporate your partner, can be major pleasure-killers.
"Masturbating in front of a partner can be very intimidating," Astroglide's resident sexologist Dr. Jess O'Reilly tells Bustle. "Many of us were raised to do so with shame and secrecy for fear of being 'caught.'" If you can get past that hurdle, though, the act has lots of benefits. It can help you and your partner understand each other's bodies, since you'll see exactly what works for them. That also means you'll both get exactly the kind of touch you want. And if you're aiming for simultaneous orgasms, it's much easier to time them when you're both in control. Another plus? It's nearly impossible to catch an STI or get pregnant through mutual masturbation.
So, here are a few tips for getting over that initial awkwardness and having an amazing mutual masturbation session.