If Your Partner Says These 7 Things About Their Ex, They'll Be A Loyal Partner To You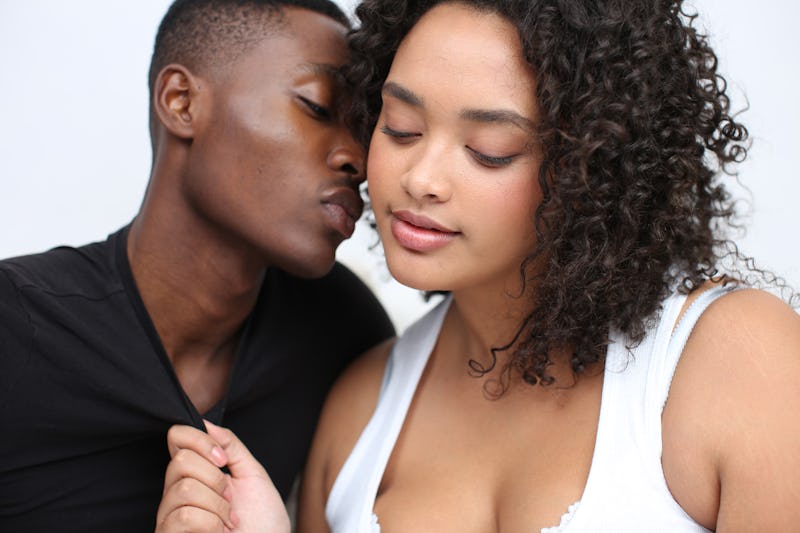 Ashley Batz/Bustle
No matter how uncomfortable it may be, talking about exes is bound to happen at some point in your relationship. While hearing your partner say nothing but positive things about their ex can lead you towards some relationship-sabotaging thoughts, experts say, there's really no need to worry. In fact, you should be listening closely. What your partner says about their ex can say a lot about their loyalty to you.
There are many different things your partner can do to show they've truly moved on from their ex and are committed to a future with you. As Christina Vazquez, psychotherapist and author of The Uncherished Wife: Recover from the Emotionally Absent Man, tells Bustle, deleting their ex from their phone, blocking them on social media and getting rid of personal memorabilia and pictures that they accumulated throughout the relationship are strong, definitive steps a loyal partner will take. "These behaviors certainly are done with the intention of disconnecting from an ex," she says.
When it comes to relationships, actions do tend to speak louder than words. But if you really want to know how loyal your partner will be, listen. Pay attention to the way they talk about their ex. It may make you a tad bit uncomfortable, but it can reveal a lot about your partner's character and any feelings they may still have for their past relationship.
So if your partner says these things about their ex, experts say they may be a keeper.