7 Signs Couples Therapy Isn't Going To Help Your Relationship, According To Experts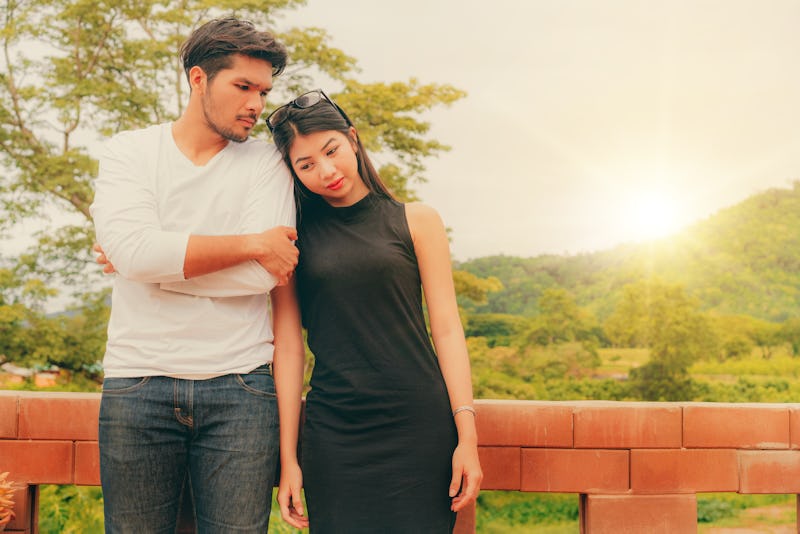 Shutterstock
If you've been going through a major rough patch with your partner and you just haven't been seeing eye-to-eye, couples counseling may seem like the next step to take. While it's not a bad idea to give it a shot, don't feel bad if therapy really isn't helping. Because according to therapists, there are some instances where couples counseling just won't work.
"Couples therapy tends to be the most successful with couples who are committed to staying together, but recognize that they can benefit from a third party helping them," Dr. Alyssa Austern, Psy.D, clinical psychologist with a specialty in couples and family therapy, tells Bustle. It's especially helpful if there's a specific issue that makes you feel stuck, or you keep repeating the same problematic patterns in your relationship.
What many people tend to get wrong about counseling is that attending sessions isn't going to magically erase your problems. Not every couple who goes to therapy is going to come out closer than ever before.
"Couples therapy will help both partners better understand the relationship and the role they each play," Sheila Tucker, licensed associate marriage and family therapist and owner of Heart Mind & Soul Counseling, tells Bustle. "Sometimes in learning more about each other and the relationship, you may also learn that the relationship isn't sustainable." Although counseling may not "work" by helping a couple get back in-sync, it can help them move on in a positive way.
Before you choose to go to counseling, it's important to figure out if it's really right for your situation. So here are some reasons why couples counseling may not work for your relationship, according to therapists.