9 Vague Relationship Changes That Can Mean Your Partner's Thinking of Leaving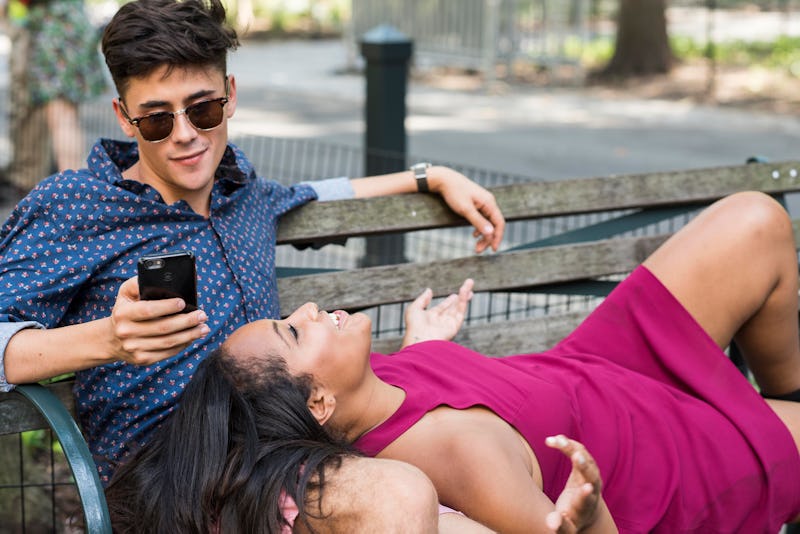 BDG Media, Inc.
If you happen to notice subtle changes in your relationship, you won't want to immediately assume it's a sign your partner is thinking of leaving. All relationships require work, and they aren't always easy, so there will be ups and downs — both big and small. But if it seems like they haven't been themselves, that may be your cue to approach the subject, and see what's up.
There are dozens of reasons why someone might want to leave a relationship, and you won't know if this is the issue — or if it's something else entirely — until you ask. "It's important to create open communication, despite the fact that your partner might be closed off for now," Nancy Ruth Deen, relationship expert and owner of HELLOBreakup, tells Bustle. "You'll want to schedule time to talk, where you don't feel rushed, and there is an opportunity for both of you to talk."
If your hunch was correct, and you decide to work on things, bear in mind the situation won't magically improve overnight. "Understand this is a slow process, and you'll need to focus on rebuilding the relationship," Deen says. You two will need to communicate, compromise — and figure out why your relationship got off track in the first place. And then go from there.
Here are a few signs your partner might be thinking about leaving, as well as how you can discuss the situation as a couple, according to experts.