'I'm A Celeb' 2018 Features Everyone From Broadway Superstars To Boyband Members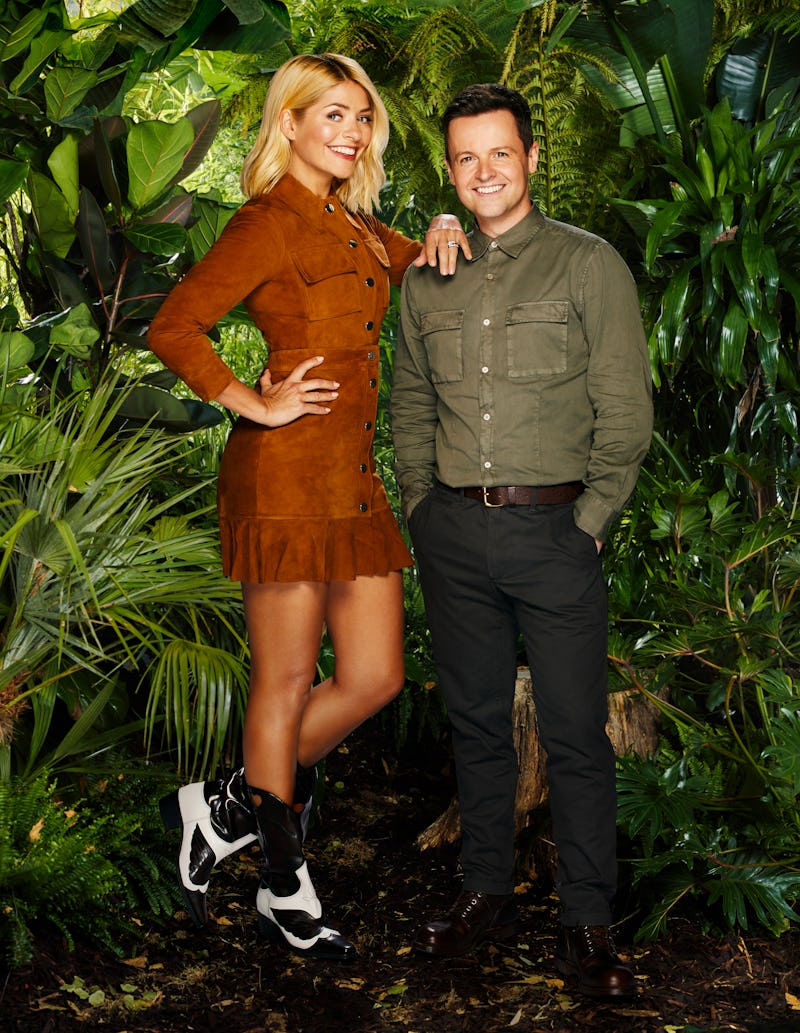 I'm A Celebrity/ITV
Do you ever yearn for sunnier climates? As days grow shorter, it is easy to stare longingly at any number of Australian TV dramas and their endless summers. In case your longing and soul crushing jealousy feels a little too much to handle, get involved with the latest season of I'm A Celebrity Get Me Out Of Here, glance at your friendly tiny household spider and remember why you live here. To add to your relief and entertainment, the line up for I'm A Celebrity 2018 has finally been announced and it is quite a cocktail of interesting characters.
Yes, winter is slowly sinking its talons in over here but guys, they might have nice weather but what about all the beasts? Yes y'all, as I have previously reported, the set is already infested with leeches, so if you feel jealous looking at all those beautiful and tanned people on Home And Away or Neighbours, just stick I'm A Celeb on and remember, that all that glitters is not gold.
This year's line up has the usual blend of TV personalities, sports stars, actors, pop stars, and Dec minus Ant. Yes, Holly Willoughby has stepped in to take Ant's place for this season, after much speculation. But who will Holly and Dec be chatting about in the jungle this year?