In The Bustle Booth With Jackie Tohn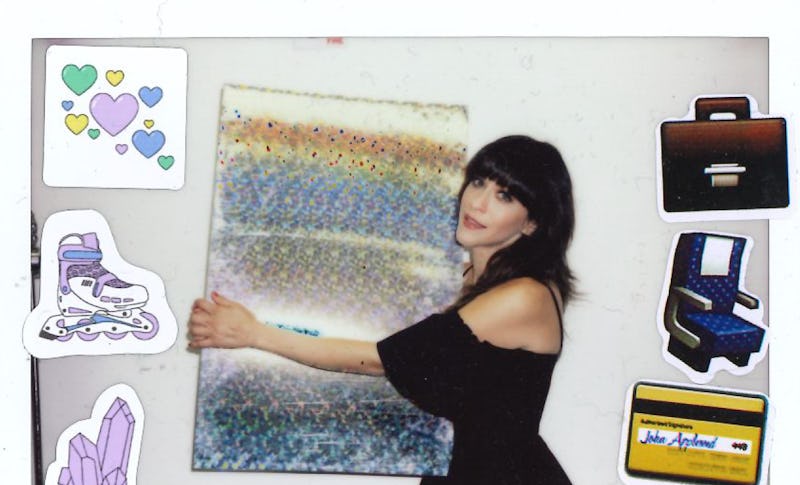 Bustle
When celebrities come into the Bustle office, whether it's for a photoshoot, videoshoot, or a Facebook Live, we want to give them the chance to leave their mark. Literally. So we hand them a pen, a piece of paper, a few questions, and ask them to get creative. The rest is up to them. This time, actor Jackie Tohn is leaving her mark in the Bustle Booth.
You may recognize actor and musician Jackie Tohn from her role as Melrose in Netflix's series GLOW, but her original fans will likely remember the star's career as early as Season 8 of American Idol. However, even before her Idol days in the Top 36, spotting Tohn in front of the camera wasn't an anomaly. She was born for the big stage, and her years of hard work and dedication to her crafts — both acting and music — only come full circle in the Netflix hit.
Tohn's sense of humor can be felt in her 2017 music video for a cautionary tale about "Deep Liking" on Instagram (you know... when you venture weeks down a love-interest's timeline, liking any and everything in sight?). And the Oceanside, NY native further invites you into her hilarious mind by dropping facts in her Bustle Booth that even her closest pals probably wouldn't know.