In The Bustle Booth With Patrick Warburton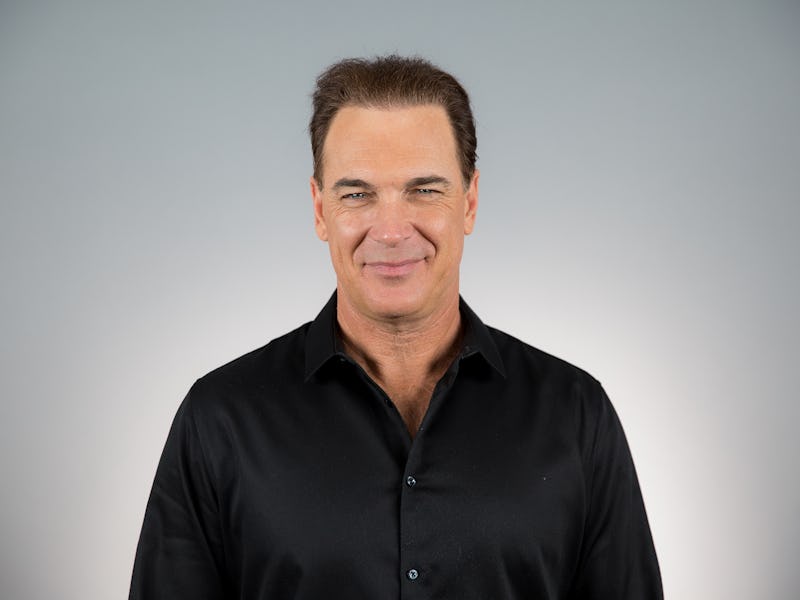 Abbey Adkison/Bustle
When celebrities come into Bustle HQ in New York, whether it's for a photoshoot, videoshoot, or a Facebook Live, we want to give them the chance to leave their mark. Literally. So we hand them a pen, a piece of paper, a few questions, and ask them to get creative. The rest is up to them. This time, actor Patrick Warburton is leaving his mark in the Bustle Booth.
As mysterious author and narrator Lemony Snicket, Warburton is adding Netflix's A Series Of Unfortunate Events to an already illustrious acting career. He has done everything from comedies like Seinfeld and Rules of Engagement to voicework on series like Family Guy and Scooby-Doo. A Series of Unfortunate Events, which is currently streaming in full on Netflix, is simply a feather in an acting cap that is both respected and large.
When he came to the Bustle office, Warburton proved to be much more open than the illusive Lemony Snicket. In addition to sharing his thoughts on Netflix's adaptation of the hit book series, he gave some insight to his own life in the Bustle Booth. While you can't hear him saying these answers, just imagine each witty response told in the same deep voice that stands out in each episode of A Series Of Unfortunate Events.