In These 5 Mysteries & Thrillers, Women Face Off With Their Abusers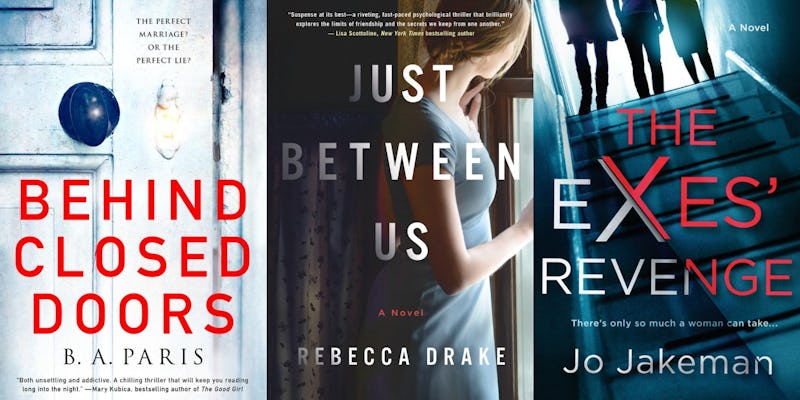 It's no secret that crime fiction has something of a dependence on young, beautiful, dead women. They exist, abused and victimized, at the very center of hundreds mysteries and thrillers, but they aren't the only kind of stories out there. In fact there are plenty of crime novels in which women aren't just dead bodies, but powerful forces who come face-to-face with their abusers.
If you're a fan of crime fiction, you're probably more than a little familiar with the ever-popular, ever-problematic Dead Girl trope in which female characters (and their corpses) are treated as mere plot device to service other, typically male characters. It's a prevalent part of the genre, but it is far from the only narrative choice. As Alice Bolin puts it in her brilliant essay collection Dead Girls, women in thrillers do not have to be "a neutral arena on which to work out male problems."
The truth is, there is no limit to what female characters in crime fiction are capable of doing or being. In fact, the genre often offers empowering depictions of women — women who solve crimes, women who heal from traumas in their own ways, women who help other women, women who fight for justice, and sometimes women who take on their abusers. Warning: minor spoilers below.
If you or someone you know has been sexually assaulted, call the National Sexual Assault Telephone Hotline at 800-656-HOPE (4673) or visit online.rainn.org.