'The Last Tycoon' Will Make You Feel Like You're On A '30s Movie Lot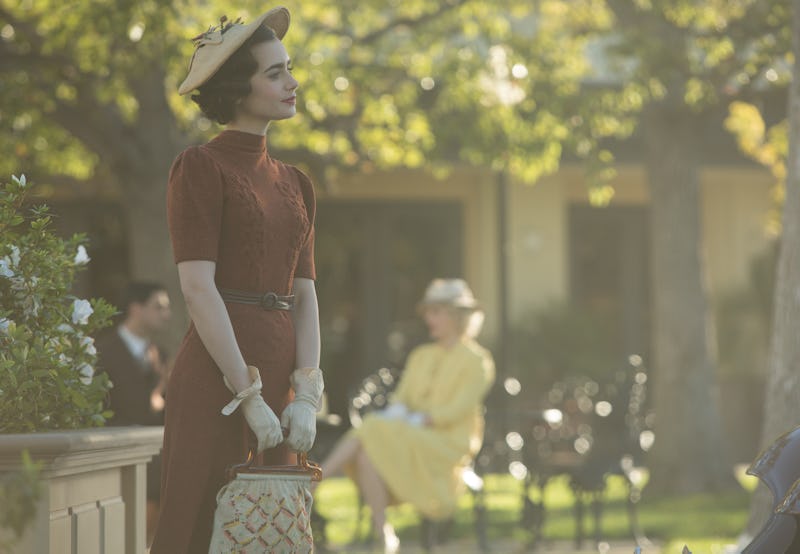 Adam Rose/Amazon Prime Video
Amazon's lush and lovely period drama The Last Tycoon premieres on July 28 and depicts some very personal stories against the backdrop of the Golden Age of Hollywood. While the series discusses real films, real executives, and real movie studios, there's plenty of fantasy involved as well. At the center of the series is a film studio run by the gruff Pat Brady (Kelsey Grammer) and his wunderkind producer Monroe Stahr (Matt Bomer), which might be running into some money troubles. Could Brady-American be based on a real studio from that era?
You'll hear characters in The Last Tycoon talk about rivals such as MGM that are in competition with Brady-American, but Brady-American itself is a work of fiction. However, the studio was inspired by real businesses during Hollywood's Golden Age. The show is an adaptation of an unfinished novel by someone who witnessed the glitz and glamour of the industry during the '30s: F. Scott Fitzgerald. Though Fitzgerald died before finishing the book, his friend, critic and writer Edmund Wilson, prepared and published The Last Tycoon in 1941.
Fitzgerald based his hero, Monroe Stahr, on real American film producer Irving Thalberg. Thalberg was a production chief at MGM in the '20s and '30s. According to a film review of the 1976 adaptation of The Last Tycoon in The New York Times, Thalberg was thought of as a "boy genius" and was responsible for so many films that his resume spanned from the best of the best to Hollywood flops. And in the series, it seems Monroe has a similarly consuming passion for making pictures. But since Thalberg shows up as a character in The Last Tycoon, you can assume that the writers prefer their executive to stand on his own.
The inclusion of Thalberg and other real Hollywood legends ground the show in a real historical place, as invented as it is. "You get the sense that this fictional studio and these fictional people exist in a real world of Hollywood, with people you've known," says showrunner Christopher Keyser when speaking to Bustle and other press at an event.
So, to sum up: The Last Tycoon is based on an unfinished book, which was based on real-life executives. But the Amazon show is an original series taking liberties with all of that content. For film buff viewers who are fans of the book, Fitzgerald, or classic movies in general, The Last Tycoon will likely be a fresh take on a bygone era.
Additional reporting by Sage Young