Wait, Is Connie Britton Leaving 'Nashville'?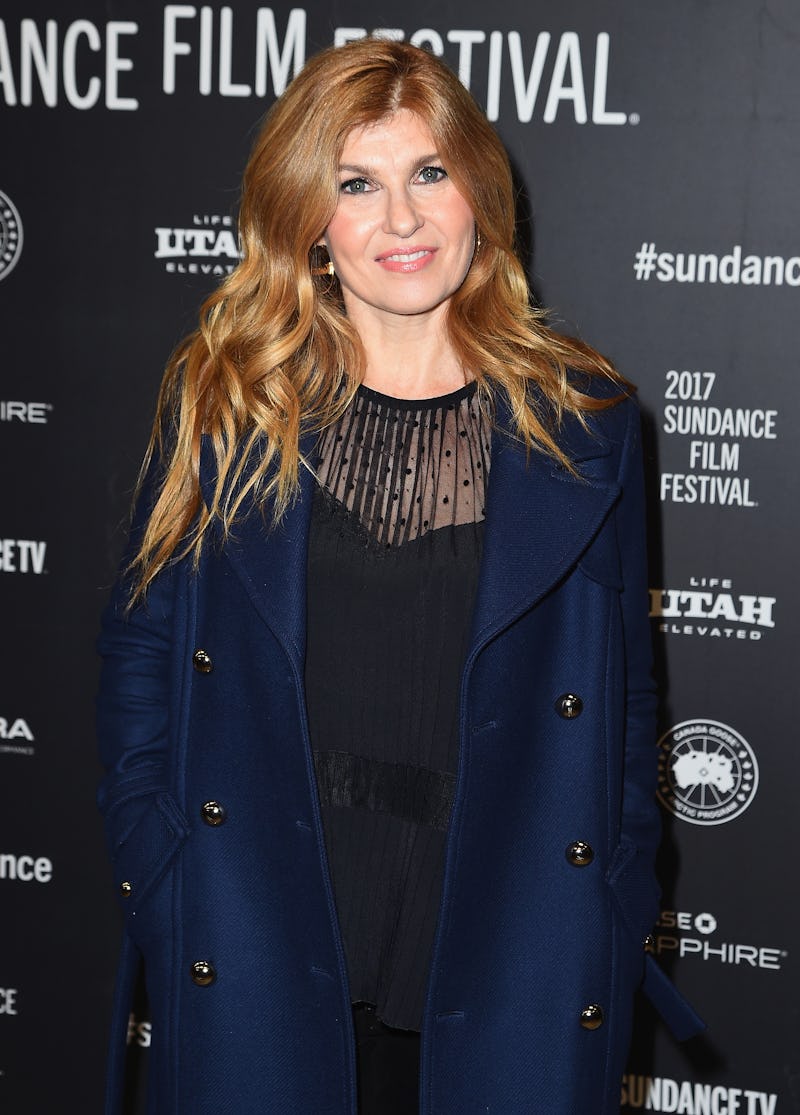 Nicholas Hunt/Getty Images Entertainment/Getty Images
Nashville's move to CMT for Season 5 has most definitely breathed new life into the series, following its cancellation by ABC at the end of Season 4. But the question on everyone's lips since the series changed channels has always been: Is Connie Britton leaving Nashville after Season 5? Recent reports from Deadline suggest that the Friday Night Lights star is looking for new roles. But could Nashville even exist without its country music queen Rayna Jaymes? Update: On Feb. 23, Britton's character, Rayna Jaymes, died and Britton confirmed that she is leaving Nashville.
Earlier: According to Deadline, Britton is available for pilot season, meaning that she's potentially looking for a brand new leading role. While her job search doesn't guarantee that Rayna Jaymes is leaving Nashville, it does indicate that Britton envisages having a lot more free time on her hands in the next few months. An article in Deadline reported,
Speculation about Britton's impending exit intensified in recent weeks as word spread that the Emmy-nominated actress would be available for pilots this season. She has emerged as one of the most sought-after female leads and already has been the subject of a lot of interest from the broadcast networks.
While nothing is set in stone just yet, it certainly sounds as though Britton might be looking for a new challenge, and that several networks would be happy to have her. But, seriously, is Rayna leaving Nashville?
Back in January, Britton appeared on The Ellen DeGeneres Show, and said, "I'm in for the duration." While the actor was responding to questions regarding her appearance in Season 5 of the show, her definitive answers made it sound as though she was just as committed to her Nashville character as ever.
However, following news of Nashville's move to CMT, TVLine reported that Britton would be exiting the show during Season 5. In August 2016, Michael Ausiello wrote, "Sources confirm to TVLine that Connie Britton is poised to exit the drama's upcoming fifth season on CMT after appearing in just 10 of 22 episodes." Perhaps Britton is indeed leaving Nashville, but her exit is being kept a closely guarded secret? After all, Rayna leaving the series would be a major shock to fans. This would fit with TVLine's claim that, "It's unclear at this time how her character... will be written off the show."
As only six episodes of Season 5 of Nashville have aired so far, it's extremely possible that Britton is leaving the show very soon, and that would explain Deadline's claim that the actor is considering booking new gigs for pilot season. However, in December 2016, when asked whether she'd be back for future seasons of the show, Britton told The New York Times,
"I'm not sure, honestly. We're all sort of figuring out what's happening, and right now we're just in it. And I'm really happy to be in that place."
Clearly, Britton loves Rayna Jaymes as much as we do, but right now, it's uncertain that she'll stay on the show long term. But there's no need to cry just yet.