Joe & Kendall's Instagram Pics Post-'BiP' May Hold The Clue To Their Relationship Status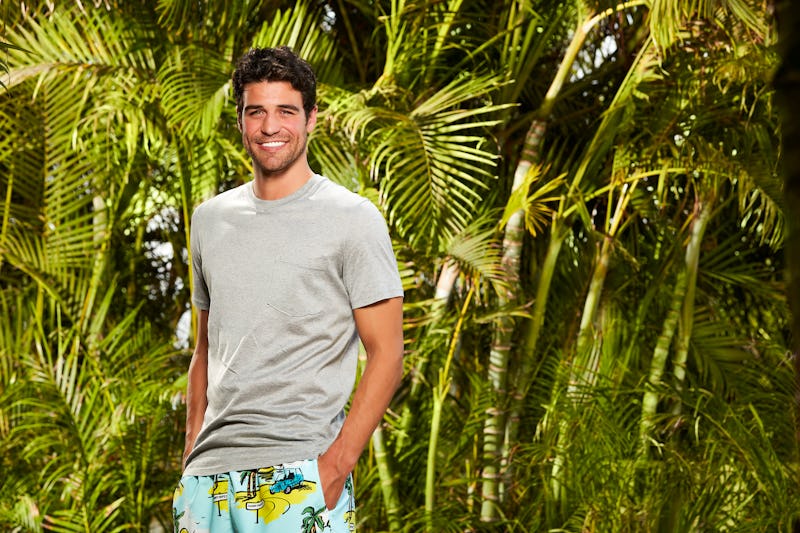 Craig Sjodin/ABC
The fifth season of Bachelor in Paradise has produced some pretty solid couples, one of which includes Kendall and Grocery Store Joe. Sure, these two hit a bit of a speed bump thanks to Leo's brief stint in Mexico, but ever since his departure it's been pretty smooth sailing for this adorable duo. But now that the season is about to come to a close, it's only natural to wonder if they have what it takes to survive out in the real world. So is Grocery Store Joe dating anyone after BIP, or do things not end up working out between him and Kendall after all?
From the very beginning, Joe made it very clear that he only had eyes for Kendall, and if she ever decided to not reciprocate those feelings, he would leave immediately since there was no one else he was interested in. It almost came to that when Kendall agreed to go on a date with Leo and developed seemingly strong feelings for him shortly thereafter. In the end, though, Leo's attempts at playing the field (aka kissing other women behind Kendall's back) came back to haunt him, resulting in his departure. But it wasn't until after Kendall also kissed John that she realized her heart truly lies with Joe. Since then they've been practically inseparable, even babysitting the kids of Bachelor in Paradise alums Jade and Tanner and Evan and Carly.
As for whether or not Kendall and Joe have what it takes to go the distance outside of Paradise, that remains to be seen. For the sake of not spoiling the season, neither Joe nor Kendall are able to confirm their current relationship status. However, there are some clues from their social media accounts that could indicate that this BIP couple is still going strong to this day.
While they haven't posted any photos of them together, both alums have conveniently been in the same vicinity of each other long after filming ended. For example, on Aug. 11 Kendall posted a photo of herself enjoying a picnic at the Hollywood Forever Cemetery. That very same day, Joe posted a pic of himself enjoying a delicious chicken sandwich at the restaurant Alimento LA, which as you can tell from the title is also located in Los Angeles. Coincidence? Maybe. But it does make you wonder who exactly was snapping the photo during these shots.
Bachelor blogger extraordinaire Reality Steve also believes Kendall and Joe might be dating each other post-BIP, but nothing can be known for sure until they confirm their status at the Tell-All reunion. During a recent interview with Extra, Kendall was careful not to reveal the fate of their relationship, but she promises that all answers are revealed at the reunion. So don't give up hope just yet — it's very possible Joe could get the happily ever after he so deserves.
The Chicago native has made easy work of winning the hearts of fans worldwide. So it wouldn't be all the surprising if he ended up winning Kendall over as well. Who can resist that Grocery Joe charm?