Is It OK To Flirt With Other People If You're In A Relationship? We Asked A Relationship Coach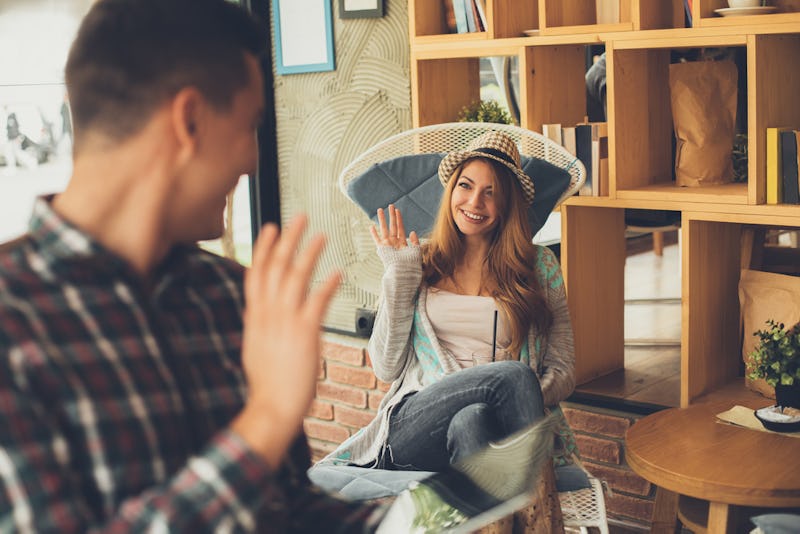 djile/Shutterstock
One of the joys of being single is the ability to flirt with whoever catches your eye. Flirting is an art form — one that many people miss when they become part of a couple. But do you have to give up flirting while you're in a relationship? Or is some innocent flirtation OK as long as it doesn't cross the line?
First of all, like all behavior in a relationship, it depends what you and your partner have agreed on. Some partners may agree that they're both fine with each other flirting with other people — or dating other people or sleeping with other people, for that matter. "Whether flirting is OK if you're in a relationship is going to be something that is up to the couple," NYC-based intimacy expert and relationship coach Lia Holmgren tells Bustle.
If you and your partner do not have an explicit agreement that permits flirting, the line is fuzzier. "Sometimes, flirting without a previous agreement will have no harm to the relationship and can even add an element of role play and fantasy to the relationship, while other times, it can break the partner's trust," says Holmgren. Here are some things to keep in mind if you're thinking about flirting with other people while you're in a relationship.