Signs You Might Want To Date Other People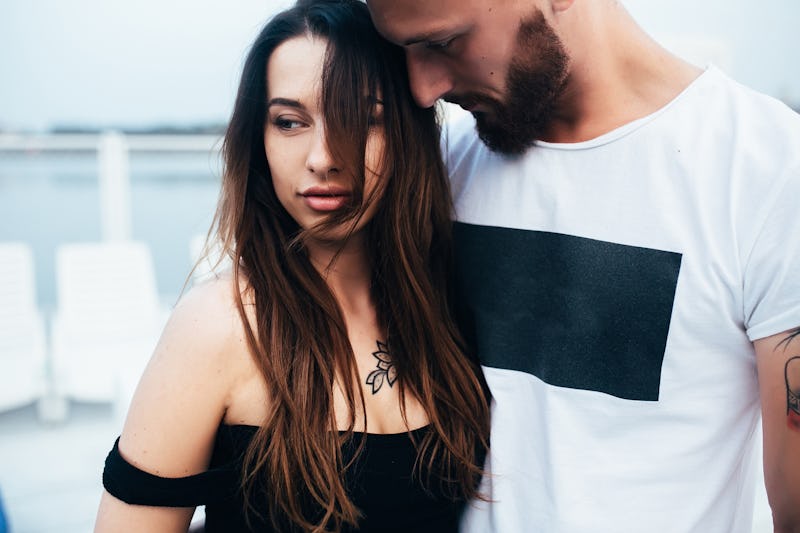 teksomolika/Fotolia
It's perfectly natural to experience ruts in a long-term relationship: life with your partner might feel a little too routine or stagnant, or maybe there's a lack of passion and excitement that you crave. But if you've been feeling a bit meh in your relationship, how can you tell whether it's just a phase, or whether your gut is telling you to move on? It's crucial to learn how to work through ruts with your partner, but sometimes, feeling unfulfilled or dissatisfied in a relationship simply means it's time to let go and find something new.
"In any relationship, even marriage, there is always an option to leave and date other people," Samantha Burns, Relationship Counselor and Dating Coach at Love Successfully, tells Bustle. "Typically this happens because individuals feel their emotional needs for attention, support, and praise, and physical needs for affection and sex are not being met. In happy, satisfying relationships, the couple turns towards each other to communicates effectively about their needs. These solid couples are great at repairing the damage caused by arguments or disconnection. But when you don't have these communication skills, or the motivation and commitment to work with your partner, this is when you're at risk of turning outwards to find another person to meet your needs."
It can be difficult to let go of a long-term relationship, but if you're unhappy and yearning for something more — even in the form of a new partner — that's totally OK. All you can do is be honest with yourself and your partner about your feelings, and then decide whether you want to work through things or move on. Here are five signs that you might be interested in ending your current relationship and dating other people.