Jennifer Holliday Did Not Vote For Trump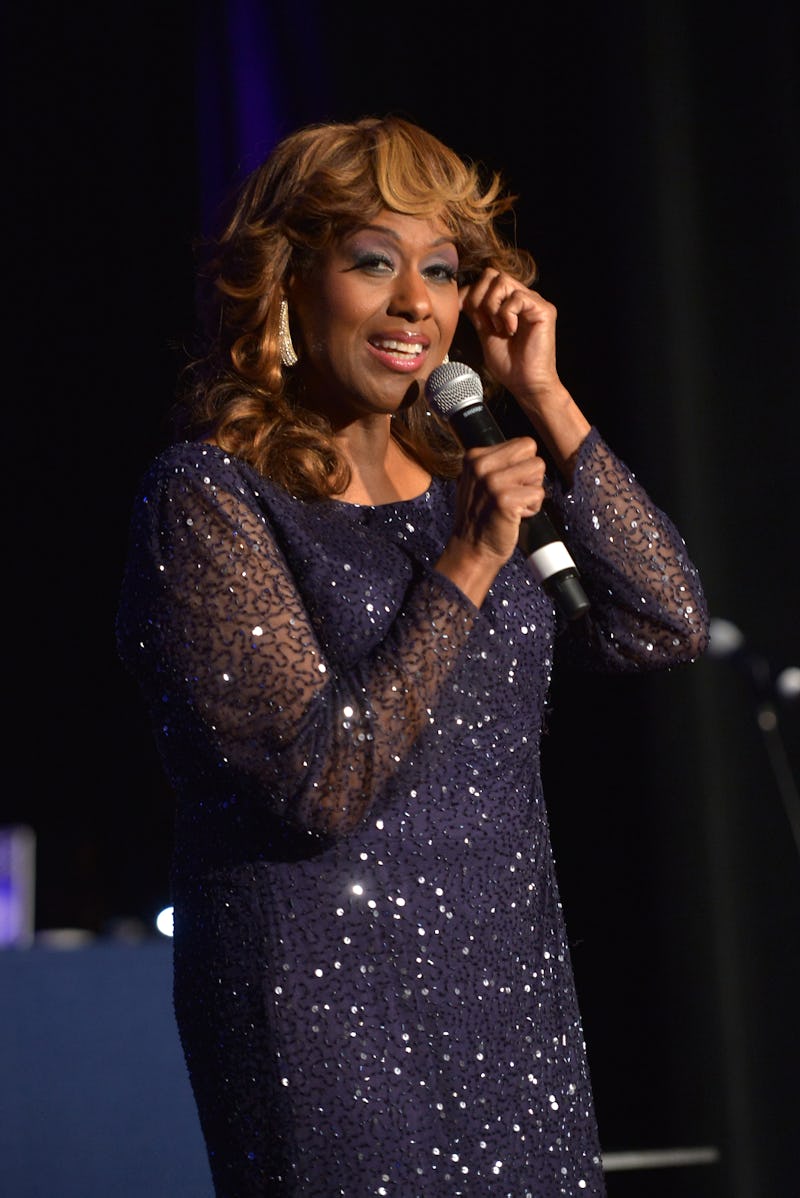 Stephen Lovekin/Getty Images Entertainment/Getty Images
With the official lineup of Donald Trump's inauguration announced on Friday, Jan. 13, the country will now be more divided than ever. (Can you still be a fan of an artist who is performing in celebration of Trump's presidency? It's a real question that perhaps does not have a clear-cut answer.) In addition to the choral strains of the young Jackie Evancho, other performers at the President-elect's inauguration will include Toby Keith, 3 Doors Down (the "Kryptonite" irony is not lost on me), and possibly-maybe Broadway icon Jennifer Holliday, fresh from a stint in The Color Purple. Ironically enough, the actor — who rose to fame as the originally Effie in Dreamgirls — may still be "I'm Telling You (I Am Not Going)," as she has seemingly not decided for sure if she will sing or not. And honestly, her involvement has everyone asking the following two questions: Will Holliday perform at the inauguration? Is Holliday a Trump supporter?
Update: In an open letter published on TheWrap on Saturday, Holliday confirmed she is not performing at the inauguration, apologizing for what she called "lapse in judgment." Holliday's publicist told Bustle via email, "Jennifer did write the letter in the middle of the night and it's authentic. She is definitely not performing and the inauguration committee is aware of her decision not to perform."
Earlier: "Jennifer has been asked to perform but she hasn't officially agreed to do so yet," her publicist told TheWrap early on Friday. It was a sentiment her rep later echoed to the New York Times — despite the fact that Holliday had already told the outlet she was planning to perform. "I just spoke to her and she still hadn't made up her mind about doing the event."
If Holliday's own back-and-forth decision to perform isn't a big enough hint that she did not vote for Trump, let this statement straight from those pipes do it for you: "I voted for Mrs. Clinton, and they knew that. However, she noted, "if someone wants me to sing a national anthem or something, we think about America, and we go."
"I'm singing on the mall for the people," she continued. "I don't have a dog in this fight — I'm just a singer, and it's a welcome concert for the people on the mall."
She also touched on how she was shocked at the amount of hate and backlash she's received since discussing her potential performance at the inauguration.
"I know everybody hates me now, but that shows we are all just hateful people now — we don't even want to work together. If it's the end of everything for me, then it has to be the end of everything for me," she said. "I would hope that's not how it ends up, but right now I would like to be a part of a welcoming part of America. If we're only going to let Trump be the face of America, I say let's not let him be the only face of America — someone else could stand and show a light of love or hope or forgiveness."
She concluded with the notion that she takes into account the Obamas' messages of hope and unity in her decision.
"We've become such a polarized country — we're not listening to what the Obamas have said," the singer told the Times. "They told us to move forward with hope — they didn't tell us to stop participating — I didn't hear that in Obama's speech."
As for whether or not Holliday will perform at the inauguration, we have less than a week to find out.