Kim Kardashian's Robbery Case Is Not Closed Yet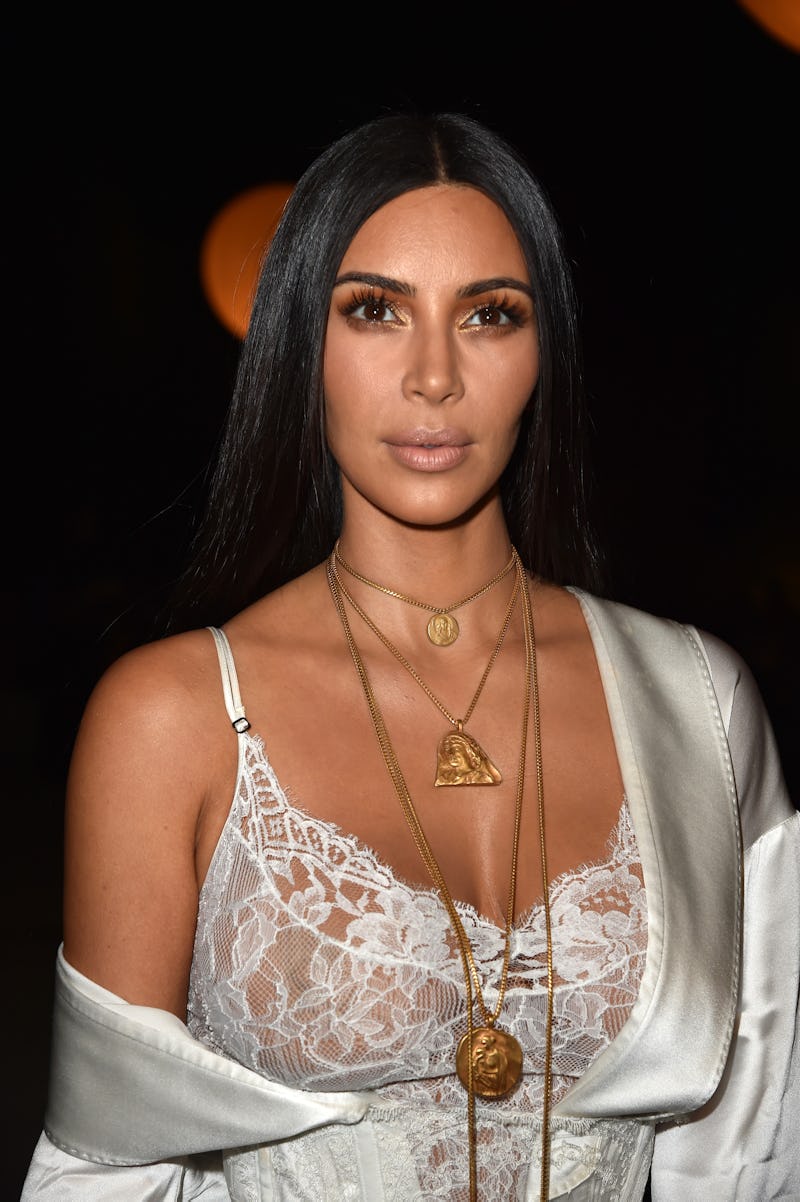 Pascal Le Segretain/Getty Images Entertainment/Getty Images
The new year seems to be turning a positive way for Kim Kardashian. She is slowly re-emerging on social media after a long hiatus following her frightening Paris robbery back in October, and now multiple sources are reporting that many 17 suspects in the Kardashian robbery case have been arrested in France. This is hopeful news for the reality star, but does this mean that Kardashian's robbery case is now closed? I wouldn't jump to conclusions just yet.
There still haven't been too many details released of the arrests, but according to a spokesperson for the Paris prosecutor's office who spoke to the New York Times, some of the suspects were arrested due to DNA evidence left at the crime scene and video footage from security cameras.
"Many of those arrested in coordinated police raids in several different parts of France were known underworld figures aged around 50 and at least three were women, police officials and judicial sources said."
So, this was a big undertaking that is still in progress, since the suspects would now have to be questioned and charged before the case can be closed. CNN reports the suspects can be held for 96 hours for questioning.
While the Kardashian robbery case might still have a ways to go before it can be completely solved, these arrests are a huge step in the right direction, which will probably provide welcomed relief for Kardashian. The last few months couldn't have been easy knowing that the people who caused you so much trauma were still at large. Back in early December, two months after the initial robbery, the Parisian police were convinced that finding the criminals would take a very long time.
A police source told Us Weekly at the time,
"Two months on and we're nowhere near finding who the robbers are...You could call it strange, but actually it can take many months, even years to solve a heist mystery. There's a lot that goes on beyond the initial evidence collecting. … It can take a long time."
The French police are very determined in solving this heist mystery as efficiently as possible. Paris police chief Christian Sainte shared in a Vanity Fair report that a special force was on the case called La Brigade de Répression du Banditisme. According to Vanity Fair, the B.R.B are "a brigade of 100 plainclothes officers specializing in armed robbery and organized crime."
Before saying he was confident they would find the thieves, Sainte shared, "We can say that there is a professional team that committed this crime, and they seem to be organized... That's why the B.R.B. is on the case. The B.R.B. has experience with people who attack with arms, and a big part of the brigade is now working on the Kim Kardashian case."
With these multiple arrests, it looks like the French police are coming closer to closing this case and allowing Kardashian to move on and find closure after this terrifying moment in her life.