This 'Love Actually' News Is A TV Travesty, But There's A Way Around The Problem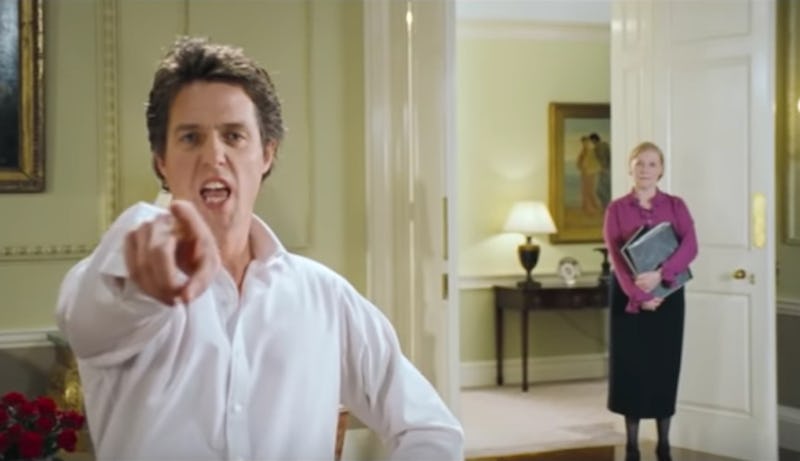 Love Actually
The only thing better than all of the Christmas parties, cosy trips to the pub, and big meals out at this time of the year is the line-up of festive films and TV specials on every evening of December. There is never any flicking through the channels, in search of something half decent to watch over the Christmas period. If anything I am spoilt for choice. There is one film that embodies all things Christmas for me. Watching it is as important as hanging up my stocking and putting out a carrot for Rudolph. So Is Love Actually on TV this Christmas? I need to know when I can get my yearly fix of admiration for national treasure, Emma Thompson and prepare myself for the hatred of Alan Rickman's character that inevitably follows . How could he buy the gold necklace for his secretary? HOW. It never gets old.
I am sure you have your own list of films that get you in the mood to wrap presents and snuggle down with a mulled wine for the night. If yours is as extensive as mine I am sure you are well under way of getting your Christmas fix of The Holiday and Elf. However, IMO, no one does romantic comedies quite like Richard Curtis and watching Love Actually on TV also seems to make it feel all the more special. Well, this iconic Christmas rom com will indeed be getting an airing. Whilst BT have confirmed some of the TV listings for this festive season, including the Will Ferrell classic, Elf which will air on ITV on Dec. 16 at 6 p.m., Love Actually doesn't appear to be listed on any of the TV networks' festive planning yet. Major sob.
While many other channels are yet to announce their full festive TV and film line-ups, Love Actually is still available to watch anytime you'd like on Amazon Prime. You can rent it for £3.49 or treat yourself this season and buy it for £3.99 so you can watch it whenever and as often as you would like.
The BBC has announced the first few films it will be showing on the run up to Dec. 25 and there are some absolute classics in there. If you are in need of some nostalgia the BBC will be kicking off the season with Mary Poppins just in time for the Emily Blunt remake to come out in cinemas. Edina and Patsy stumble into Christmas as Absolutely Fabulous will be shown, as well as Inside Out. Meanwhile, over on ITV, there's a healthy dose of James Bond, with Casino Royale, Quantum of Solace, Skyfall, and Spectre playing between Dec. 23 and Dec. 31.
With Christmas specials from The Great British Bake Off, Call the Midwife, 8 out of 10 Cats Does Count Down, and so many more it is going to be a mission to try and catch everything you want to watch. Whilst it may not have been announced yet that Love Actually will be screened this Christmas I am going to keep my eyes peeled until it is announced. In the mean time you can catch it on Amazon Prime. You better believe I will.