This Is The One Thing 'The Bisexual's Maxine Peake & Her Partner NEVER Argue About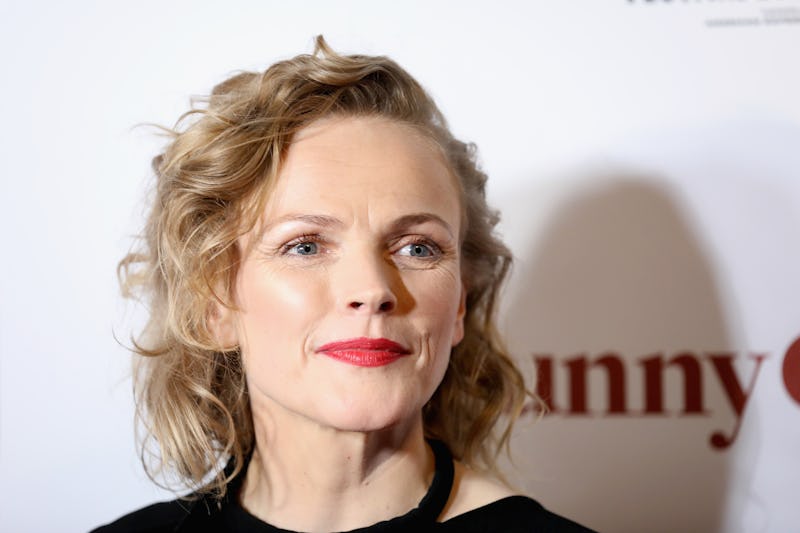 Tim P. Whitby/Getty Images Entertainment/Getty Images
Maxine Peake is one of the UK's most talented actors, of both stage and screen. She has never shied away from challenging roles, and has become a brilliant example to countless female actors. Having a career that has spanned decades must be quite time consuming but has she had time to put a ring on it? Is Maxine Peake married?
Peake currently lives in Salford with her partner, Pawlo Wintoniuk, so that's a no, she's not married. But the relationship is pretty serious. Wintoniuk is a successful art director, working in television production. In an interview with The Guardian, she referred to him as her "soulmate". She speaks about how they love each other and appreciate each other's in-touch and astute nature.
"He's better informed than I am, and he thinks I'm a lot better informed than I am. Which makes me laugh," she told the publication.
They also share a love for and interest in politics, as passionate supporters of the Labour party, in particular Jeremy Corbyn. She adds that "We never row about politics", which let's be honest is a pretty important relationship trait if you're a keen politico.
Proud feminist Peake also openly shared their fertility struggles, having tried multiple methods including IVF, but concluding that maybe it just isn't meant to be.
"We have talked about adopting, but then something comes along and I go, 'Oh, but I've got this project to do'. Somebody said yesterday, 'Your work's your babies', and I thought, 'Yeah, it is.'"
Peake has not only been outspoken about her political beliefs but also about being a woman in the acting world and how being overweight meant she was typecast. So often there are so few roles for women and the ones available are for one type of woman. Speaking on The Graham Norton Show, she explained how the late great comedian Victoria Wood told her she needed to lose weight to save her career, when they worked together on Dinner Ladies. She said, "You're fat, you're blond and you're northern, you'll get typecast". This is sad, but at the time, true fact led to Peake losing over five stone and getting career opportunities she may not have had.
Peake, who is from Bolton studied at numerous arts and drama colleges, most notably the creme de la creme of drama schools, RADA.
Her first major role was in Dinner Ladies as the lovable but a bit dim Twinkle alongside Victoria Wood. She has also showed her comedic prowess in the iconic Shameless.
She is perhaps now better known for taking on more challenging and dark roles. Not one to shy away from hard-hitting drama, she even played the notorious Myra Hindley in the 2006 drama See No Evil: The Moors Murders. She also played sexual health worker Sara Rowbotham, in Three Girls — a dramatisation of the horrific child sex abuse scandal that occurred in Rochdale. This is one actor not afraid of gritty roles.
She has also done what all great British actors do, and appeared in multiple period dramas, including The Secret Diaries Of Miss Anne Lister, The Village, and Peterloo.
Her most recent starring role is alongside the very brilliant Desiree Akhavan in the upcoming dramedy The Bisexual. Peake plays main character Leila's ex, Sadie. The deliciously funny and dark comedy tells the tale of an until-recently-lesbian protagonist, finding her way after coming out as a bisexual woman. It airs October 10th on Channel 4 at 10pm.