This 'Gold' Character Seems Too Real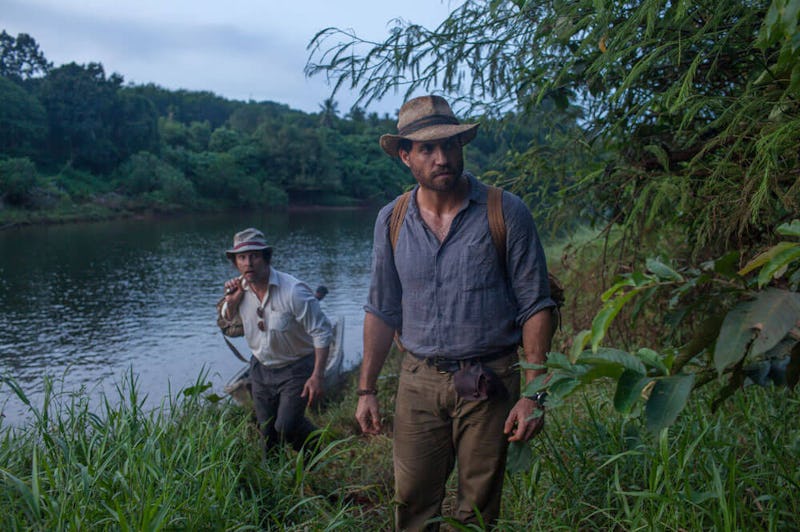 TWC-Dimension
In the new fil Gold, Matthew McConaughey plays Kenny Wells, a down on his luck businessman who recruits his old acquaintance Michael Acosta after dreaming of gold in Indonesia. And, believe it or not, Gold is actually based on a true story. While most of the details, dates, and names have been changed, the core of Gold remains based in reality, but there's one character who seems all too real. Is Michael Acosta from Gold a real person, though?
Played by Edgar Ramirez in the film, Michael is not a real person. That is to say that a man named Michael Acosta never went to Indonesia to find gold with a struggling businessman. But, Acosta is based on a real person. Gold is very loosely based on the Bre-X scandal of the '90s, when a man, John Felderhof, went to find gold in Indonesia with the help of a colleague, Michael de Guzman. The two reported back to Bre-X, a Canadian company, that they had found around $30 million worth of gold, and stock prices soared. After years of rising stock prices, growing estimates of gold found, and a revolving door of wealthy investors eager to get in on the find, Felderhof and de Guzman had never found actual gold. De Guzman had been putting shavings of his wedding ring into the deposits, and it was discovered that the entire thing was a scam.
Based on trailers for the film, it seems that the character of Michael Acosta is based on de Guzman, however loosely, and McConaughey plays a sort of amalgamation of Felderhof and Bre-X founder David Walsh. That said, Gold is probably more a work of fiction than a true story, and it's not known for sure if these real people provided inspirations Sorry, Michael Acosta, I guess you were just meant for the screen.