The 4 Zodiac Signs Most Likely To Seek Out Dysfunctional Relationships, According To Astrologers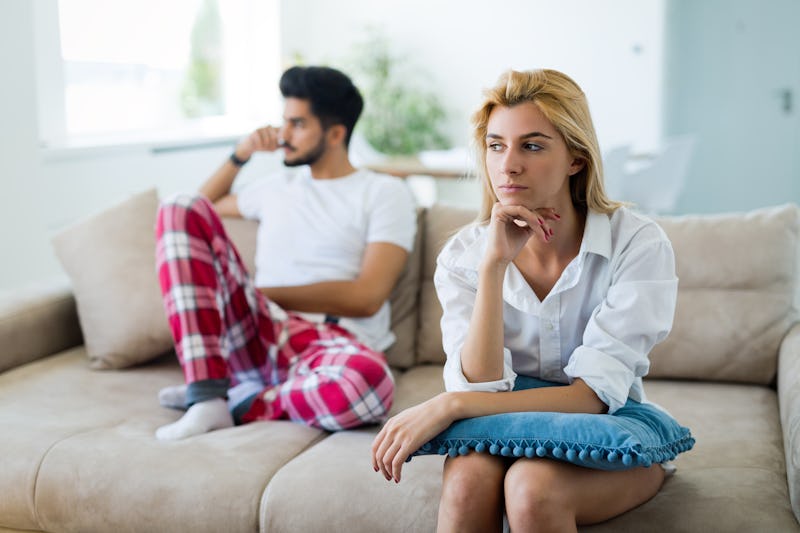 Shutterstock
For many people, their ideal relationship is one that includes healthy boundaries, good communication, and solid conflict resolution skills. But without even meaning to, some zodiac signs may seek out dysfunctional relationships where the dynamics aren't quite as solid as they should be. Whether this means that you are codependent with your partner or you don't have a good strategy for dealing with arguments, dysfunction might be a reoccurring theme in your love life if you're one of these signs, according to an astrology expert.
Some signs are much more cautious about what kind of partner they go for. "Down-to-earth Virgo is the pickiest sign of the zodiac when it comes to getting involved with someone," Narayana Montufar, senior astrologer at Astrology.com and Horoscope.com, tells Bustle. "This is the kind of sign that will make a pros and cons lists and will watch every move their potential partners make before committing to them in order to save themselves any kind of drama or toxic behavior."
But other signs might not know what kinds of signs signal a potential dysfunctional relationship, and so might have a hard time avoiding that kind of situation. Here are the signs that are most likely to have dysfunctional relationships, according to an astrology expert.