Nick Cannon Might Leave 'America's Got Talent'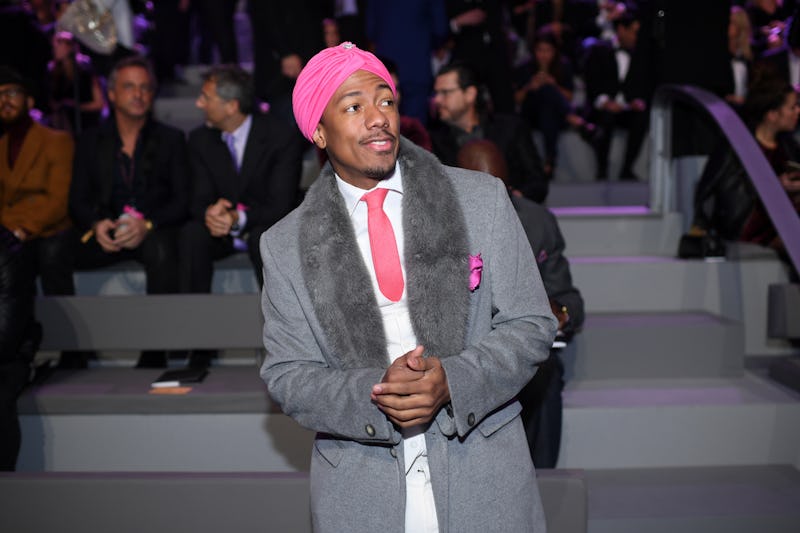 Dimitrios Kambouris/Getty Images Entertainment/Getty Images
Since 2009, Nick Cannon has hosted the NBC series America's Got Talent.On Monday, Nick Cannon announced that he may be leaving America's Got Talent for what he alleges are racially-motivated reasons. The multi-talented host of AGT claimed in a Facebook post Monday, Feb. 3 that he was "being threatened with termination by [NBC] Executives because of a comedy special that was only intended to bring communities closer together, I was to be punished for a joke." He claims that he was allegedly going to be fired, so he chose to leave his eight-year hosting position instead because, "my soul won't allow me to be in business with corporations that attempt to frown on freedom of speech, censor artists, and question cultural choices." Bustle has reached out to NBC regarding these allegations, but did not receive an immediate response.
The comedy special in question is a Showtime's Stand Up, Don't Shoot, which covers everything from Cannon's breakup with Mariah Carey to discussing his relationship with NBC. In the special, Cannon also joked about what NBC actually stands for, with the N symbolizing the n-word. In his Facebook post, Cannon claimed that the network allegedly believed the outspoken television personality was "in breach of contract" for his special because he had "disparaged their brand."
But Cannon's claims have yet to be confirmed or denied by the network. He alleges in the post that the news "was brought to my attention by my 'team,'" making it unclear if the 36-year-old has discussed the matter personally with the executives that he claims threatened him with termination.
In the same statement, Cannon also dives into his thoughts on how the entertainment industry treats artists of color, comparing it to being "treated like a piece of property." He stated,
"Most of us don't realize that there are 6 major corporations that control 90 percent of media in America and the amount of minority executives is dismal. With this being the case, true equality in our industry is impossible."
Paradoxically, Cannon spoke highly of his near-decade on America's Got Talent. He gushed, "watching talented, brave, and courageous Americans accomplish their dreams in front of millions has been nothing but a joy, and everyone has been a pleasure to work with." He also described his experience as one that was "a part of the fabric of our great nation every summer, representing every culture, age, gender, and demographic." At the same time, he acknowledged, "Maybe it was my mistake for signing the contract in the first place... I now have to set out on a journey of freedom as an artist."
For now you can catch the comedy special Stand Up, Don't Shoot on Showtime on Tuesday, Feb. 14 at 1:30 p.m. ET, or catch it On Demand at any time.