'Castle Rock' Revisits One Of The Most Iconic Buildings In Stephen King's Body Of Work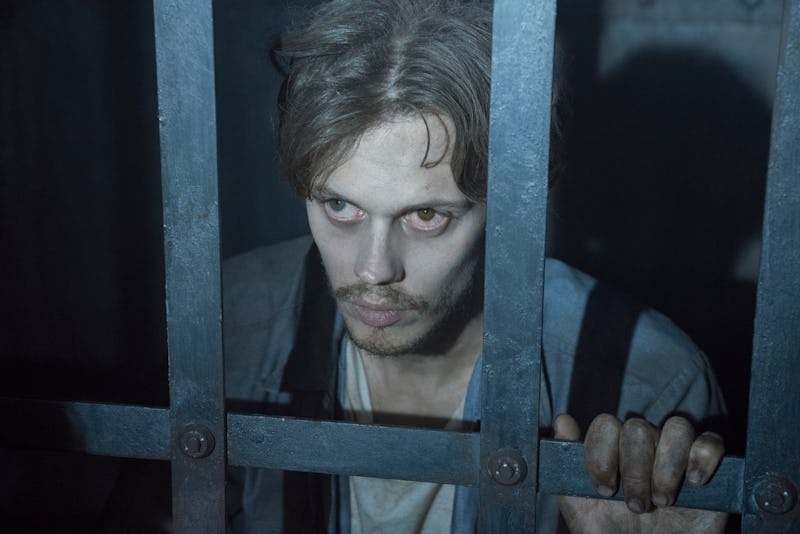 Patrick Harbron/Hulu
Castle Rock will immediately endear itself to Stephen King fans in its July 25 premiere by setting a large portion of the first season's plot at a very familiar prison. Shawshank State Prison from Castle Rock isn't real, but an invention of King's revered imagination. Still, if you're looking to visit some spooky jail cells IRL, you may be in luck!
Shawshank first appeared in the novella Rita Hayworth and Shawshank Redemption, which was of course adapted into the film The Shawshank Redemption. The penitentiary itself has appeared in many of King's other works. While the novella does not specify Castle Rock, one of King's favored fictional towns, Shawshank is meant to be in Maine. Different Seasons, the short story collection in which the novella appears, also features The Body, a story that became the film Stand By Me, and is set squarely in Castle Rock.
At a roundtable interview at New York Comic Con in October 2017 the cast and co-creators of Castle Rock talked about the prison's importance on the series — and also assured fans that there are plenty of similarities between this Shawshank and the one we remember.
"It's the same prison so it is the same place," says actor Bill Skarsgård, who plays a mysterious inmate on the show. "So the things that have happened in Shawkshank have happened in Shawshank."
The Shawshank Redemption was filmed in Mansfied, Ohio at the Ohio State Reformatory. Now closed, diehard fans are able to tour the facility. But Castle Rock was filmed in a different state at a different (and very real) jail entirely.
"We used this old prison for the interiors and it was truly haunted," says Skarsgård. "They shut it down 25 years ago, but it was built during the Civil War. You walked around there inside of the cells, the solitary wing... there's carvings and graffiti from inmates who lived there and it's just horrific place. They had it open until '95 [...] and it's unfathomable that someone could like there only 20 years ago because there was no air conditioning, there was no nothing, and it is a truly haunted place. I think it'll bring a lot to the show. Everything I thought that Shawshank would be is this place. I'm excited to see it on screen."
Based on this information, the fact that actor André Holland — who plays the attorney who takes on Skarsgård's case — in the same interview mentioned filming in West Virginia, and some local Fox news reports that confirm it, this is referring to Moundsville, also known as West Virginia State Penitentiary. Ghost Tour aficionados should definitely book a visit here as well and check out the "new" Shawshank.
What initially inspired Shawshank State Prison? The most likely guess is the the Maine State Prison in Thomaston, which was shut down in 2002 and has not been turned into a museum or tourist attraction. If you're already in Maine doing King-related things, visit the furniture and woodworking store in Thomaston that sells items constructed by inmates at the new facility.
On Castle Rock, the history of Shawshank is integral to the mysteries presented immediately in the story. Several characters have a history with the penitentiary and it will be fascinating to see how other familiar Shawshank details will be woven in as the story unfolds.