Trevante Rhodes Sounds Like A True Romantic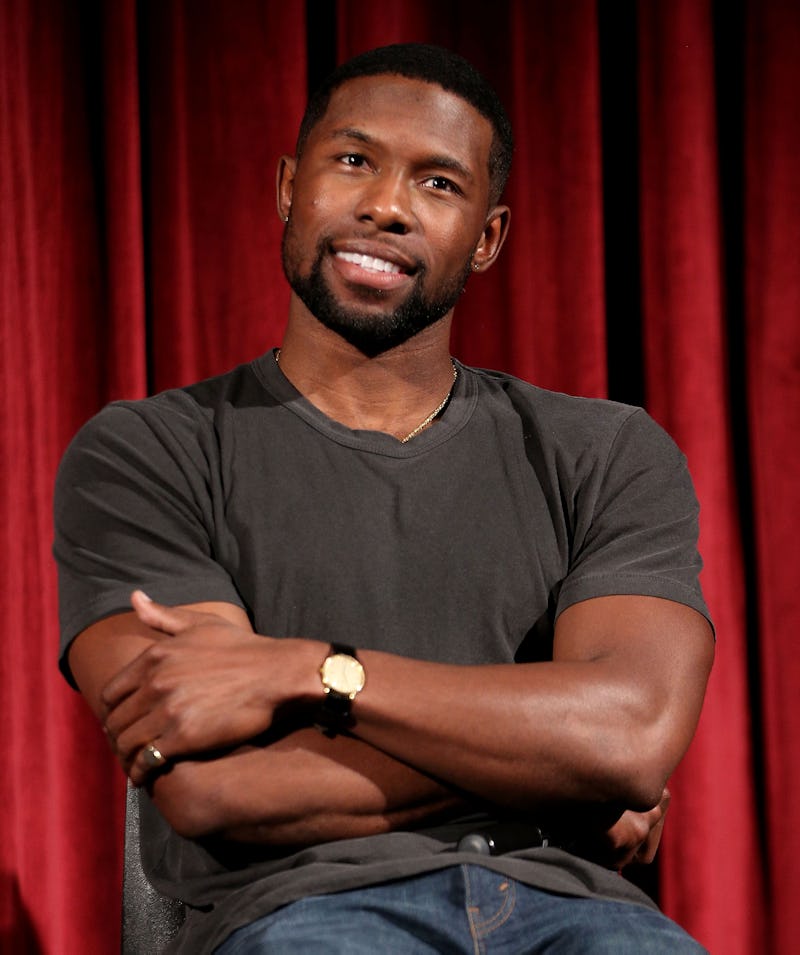 Robin Marchant/Getty Images Entertainment/Getty Images
If you've already seen the Oscar-nominated movie Moonlight, then you're likely well aware of just how impressive it is on just about every level. From the story to the cinematography, the performances, and even the powerful score, Moonlight is one of the best movies of the past year. But there might have been one other aspect of the movie which gleefully caught your eye — and that's the actor who played Chiron in Moonlight. And if you found yourself appreciating his numerous talents to the point where you were wondering, damn, is Trevante Rhodes single? — then don't worry, I've totally got you.
As well as being a tremendous actor (who really deserved an Oscar nomination for his performance in Moonlight, if you ask me), Rhodes is also a former track star and well, he's just a total babe, isn't he? In short, the man is an absolute catch. So, I feel that our curiosity over whether or not Rhodes is in a relationship is completely justified.
Having put my sleuthing hat on and investigated every corner of the internet for answers, it's looking as though the 27-year-old actor may very well be single — at least according to his Instagram and past interviews. And if he isn't, then Rhodes is managing to keep his love life under a heavy veil of privacy which, frankly, I find even more swoon-worthy.
Considering that it appeared as though Rhodes didn't attend the Golden Globes with a date (or if he did, then he must have snuck them in) back in January, it certainly seems as though the actor is single for the time being. However, just because he may be single, doesn't mean that he isn't completely switched on to the importance of love and romance.
In October 2016, Rhodes opened up about the importance of Moonlight's subject matter to People Magazine, while also discussing innate human desires, saying, "If we can fathom stripping away sexual orientation, skin color, sex, we're all the exact same: We just want connection. We just want love." The actor also broke down where the true, lasting connections of love come from, explaining:
"I was born loving women but I easily could have been born loving men. It's the exact same sensation… You don't fall in love with someone [just] for their physical [traits], but for their mental."
Which proves that though he may be single, there's a clear romanticism to who Rhodes is. And that definitely seems to reveal itself within interviews. While speaking with Out Magazine, for example, Rhodes reaffirmed his viewpoint on the essential nature of making deep, loving connections with people and stated, "The only thing people need to do is love one another — for who they are and who they love."
Which is a statement so simple and beautiful that I just simply cannot with this man, you guys. He's absolutely wonderful. Whether or not Rhodes will attend the Oscars on Sunday, Feb. 26 with a date, or will embrace the event as a single man, remains to be seen. But it really doesn't matter either way — Rhodes is clearly full of love with or without a partner right now. And that's totally fine by me.