Attention, 'Insecure' Fans: Issa Rae Is Going To Star In A Brand-New Rom Com Movie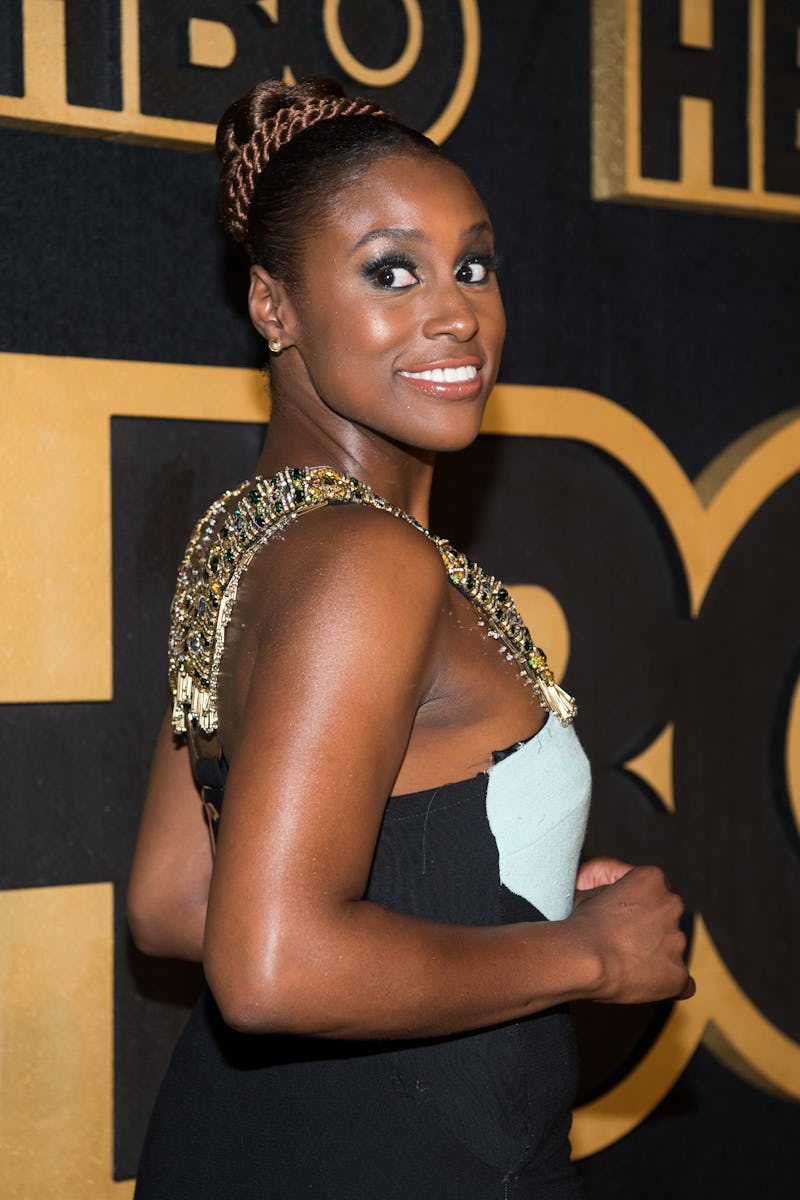 Emma McIntyre/Getty Images Entertainment/Getty Images
On the heels of Insecure's recent Season 3 finale, news that Issa Rae has landed a new gig is just the news that fans of the show have been waiting to hear. After her quick rise to fame, stemming from the success of her co-creation her HBO series, Rae is now reportedly set to appear in American Princess, according to The Hollywood Reporter. The outlet indicates that the film will center on an American woman, played by Rae, who moves to London and becomes quickly attracted to the wealth and rich ambiance of the locale as she unexpectedly falls in love. The new project, which is being co-produced by Bridesmaids helmer Paul Feig, should be a comfortable move for Rae with its script being written by Amy Aniobi, who THR notes has worked with Rae on Insecure as a writer and co-executive producer. Stella Meghie is also on board to direct the project.
Prior to the announcement, Rae sat down with Katie Couric's new Getting There digital series, which was recently launched by Katie Couric Media and theSkimm, to discuss the success of her hit HBO show and how came to be. In the September interview, Couric started by probing into Rae's childhood, asking how the transient nature of her family may have helped to shape her identity and perhaps, served as an inspiration for Insecure.
"You're always re-inventing," the Emmy Award nominee explained to Couric. "You're always trying to accommodate your surroundings, you're just trying to fit in. Like, for me, I hated to be the stand-out person."
Couric, able to understand Rae's thoughts, interjected by saying, "You were able to take these moments of feeling awkward or... insecure, and channel them into what you do for a living." The former web series producer agreed with Couric's statement, adding:
"Which is incredible. You feel alone, you feel like, 'Am I the only one that goes through this?' And then, you realize you're not. And I think what I love about those moments is that they unite us all."
As for the latest notch to add to multitalented entertainer's résumé, she is currently appearing in the film The Hate U Give as, April Ofrah, an activist and head of the fictional Just Us For Justice who helps Amandla Stenberg's character find her voice.
In addition to the recent move to the big screen, Rae also segued into the world of animation with a guest role on Season 5 of BoJack Horseman, opposite Wanda Sykes. On the series, the 33-year-old Los Angeles native lends her voice to the role of Diane's therapist, who attempts to help Diane find ways to life a better life following the dissolution of her marriage to Mr. Peanutbutter.
While she has already done an amazing job at becoming a recognizable name in Hollywood, there seems to be a lot of great things on the horizon for Issa Rae – and her new role in American Princess appears to be just the beginning.