Jack From 'Love Island' Is Launching A Pen Line & It's 100% Your Type On Paper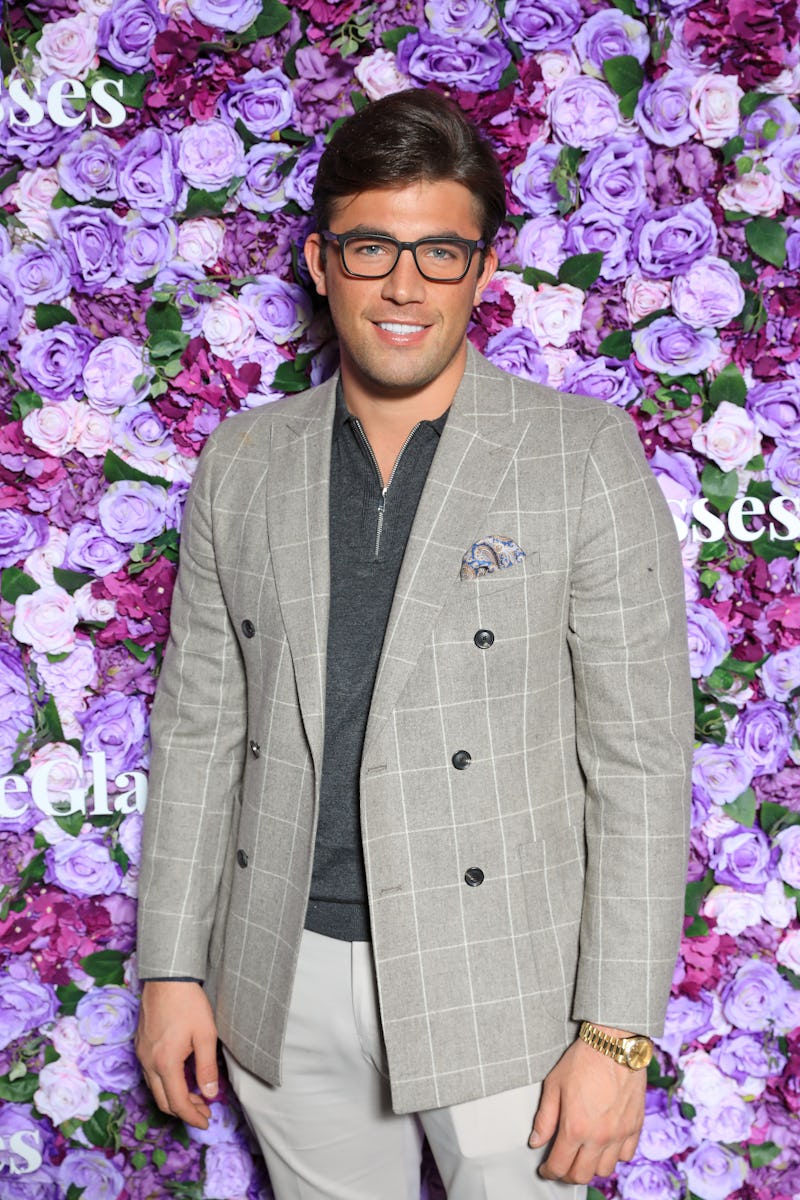 Oliver Dixon/Shutterstock
Around 800 years ago, the finale of Love Island saw Jack Fincham and Dani Dyer sailing away into the sunset, winning each others' hearts, the nation's hearts, and a big old stack of dough. OK, maybe not 800 years ago but doesn't it feel like that to you? Since the show ended, contestants have been cashing in big-time with public appearances, clothing lines, and product endorsements. However, merging old skills with new ones, the very enterprising Jack Fincham has launched a range of pens. OMG did someone say mini mogul? No, that was just nana coughing.
So, why a range of pens? Well, all true Love Island fans know that Fincham's pre-reality show job was as a pen salesman. He was not only very good at it but absolutely loved the job. So much so that he was actually quite sad to quit, telling The Sun, "Pens will always have a special place in my heart." Obviously, leaving a 9-5 job to follow new opportunities is totally fair enough, and he probably gets more than he formerly earned in a month for just one night on the tiles, as according to The Sun reality stars can make at least £2,000 per club appearance. And, if you ask me, almost certainly includes free drinks and your Uber home on top.
So, the brand, which is simply called Fincham London, had its launch in London town, in Mrs Fogg's in The City. Proving perhaps to be quite the shrewd businessman, Fincham chose a pretty pen heavy and spenny part of the city where no doubt it is all gold nibbed fountain pens as opposed to biros with the ends chewed to within an inch of their life (as it is in my pen pot). Also, the people that end of town are able to deal with any Jack-ed up prices. You see what I did there?
I reached out to a representative of Fincham to find out when and where the pens will go on sale, and I will update you as soon as I hear back.
The launch night included lots of recognisable faces, providing fans with a delicious slice of Love Island deliciousness for those battling withdrawal symptoms post finale, and a little ray of sunshine to aid the winter blues. His girlfriend Dani Dyer was of course, pride of place alongside her bae, melting everyone's hearts as per.
She shared a post on her own Instagram account, a photo of the two which she captioned, "So proud of you on your pen launch. You amaze me everyday and I'm very lucky to have met you. love you 💖💖"
But is Fincham the only Love Islander to switch up his career after the show? Of course flipping not, don't be a goose. This year's contestants have been super busy, with former exotic dancer Megan Barton-Hanson curating her very own fashion line for Pretty Little Thing, ex-engineer Wes Nelson joining the Dancing on Ice line-up, and former shop assistant Kendall Rae Knight working as a Boohoo ambassador. Nothing to sniff at now is it?
Although the launch of Fincham's pen range is over, there is as yet no news as of yet where to actually buy the pens. So watch this space.