'This Is Us' Fans, This Jack Theory Is Devastating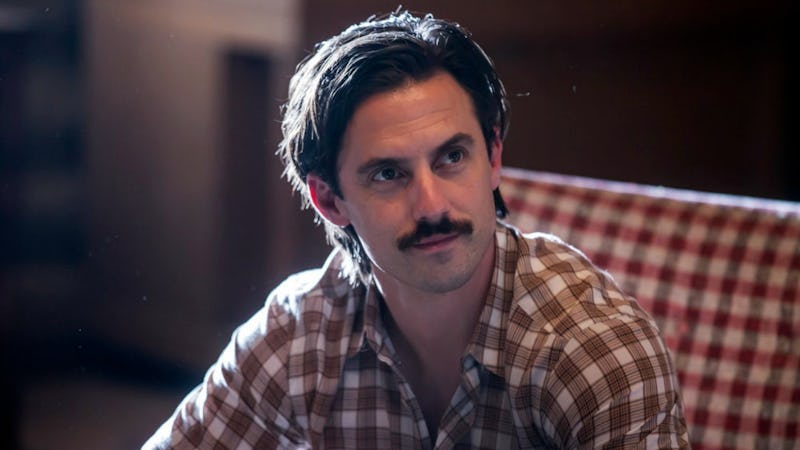 NBC
Just when you thought This Is Us couldn't get any more heartbreaking, the Feb. 21 episode featured the — major spoiler alert — death of William, Randall's biological father. Even though everyone knew it was coming, it did not make the moment William died any less heart wrenching. Fans were offered a small bit of comfort knowing at least Randall had the opportunity to be there for William in his final moments. In an odd turn of events, William's passing also led fans to come up with the most plausible theory about Jack Pearson's death yet.
There is nothing flashy about this theory. No plane crashes or drunk driving accidents. In fact, it's not about the particulars of Jack's death at all. Instead, the theory, pointed out by US Weekly, suggests the real tragedy This Is Us has been teasing is Jack dies alone.
If you think about it, all the signs are there. From Kate's inability to talk about Jack's death to Randall telling William he needed a nurse by his side so, "he wouldn't die when no one was looking," the show has been dropping hints Jack's death occurred away from his family from the start. With Rebecca going off on tour around the time of Jack's death, the idea of Jack dying alone is not at all far-fetched. It also adds an extra layer of poignancy to Randall being by William's side when he passed — if the theory is true, then Randall made sure both of his fathers did not leave the world without anyone by their sides.
This Is Us is a show about family, and Jack is the heart of the Pearson brood. It's clear when he died, his children and wife all suffered immensely in ways they are still attempting to understand. Jack spent his life making sacrifices for his family — from taking a job with less financial risks to asking his abusive father to buy his car so he could afford a house — there is nothing he wouldn't do for Rebecca and the kids.
All of the sacrifices he made —and the unwavering love and support he poured into his family — only makes the idea of him dying suddenly, and without anyone there to hold his hand, more painful. An unexpected death, particularly one in his own home, could go a long way toward explaining Kate, Randall, and Kevin's respective traumas. It is entirely possible they were the ones who found Jack's body, and seeing their father so utterly alone left each of them broken in their own way.
This Is Us loves its twists, and while the show has been busy encouraging fans to weave all kinds of theories about Jack becoming an addict, dying in a plane crash, or getting in a drunk driving accident, the real twist may turn out to be Jack's death was the result of something mundane. Left alone with the kids, he was cleaning out the gutters while they were at school, and he fell. Or a night home alone led to a tragic accident.
Something simple, but also something that would twist the knife in the hearts of fans and leave the Big Three with wounds they are still trying to recover from. The death of a loved one is never easy to cope with, but a death with no warning leaves a different kind of mark.
Sorry, This Is Us fans, but I have a feeling Jack's death is going to be even more devastating than anyone imagined, for the simplest reason of all: His family wasn't there when he passed away.