Jade Tolbert's Congratulatory Message To Carly Waddell Is Too Sweet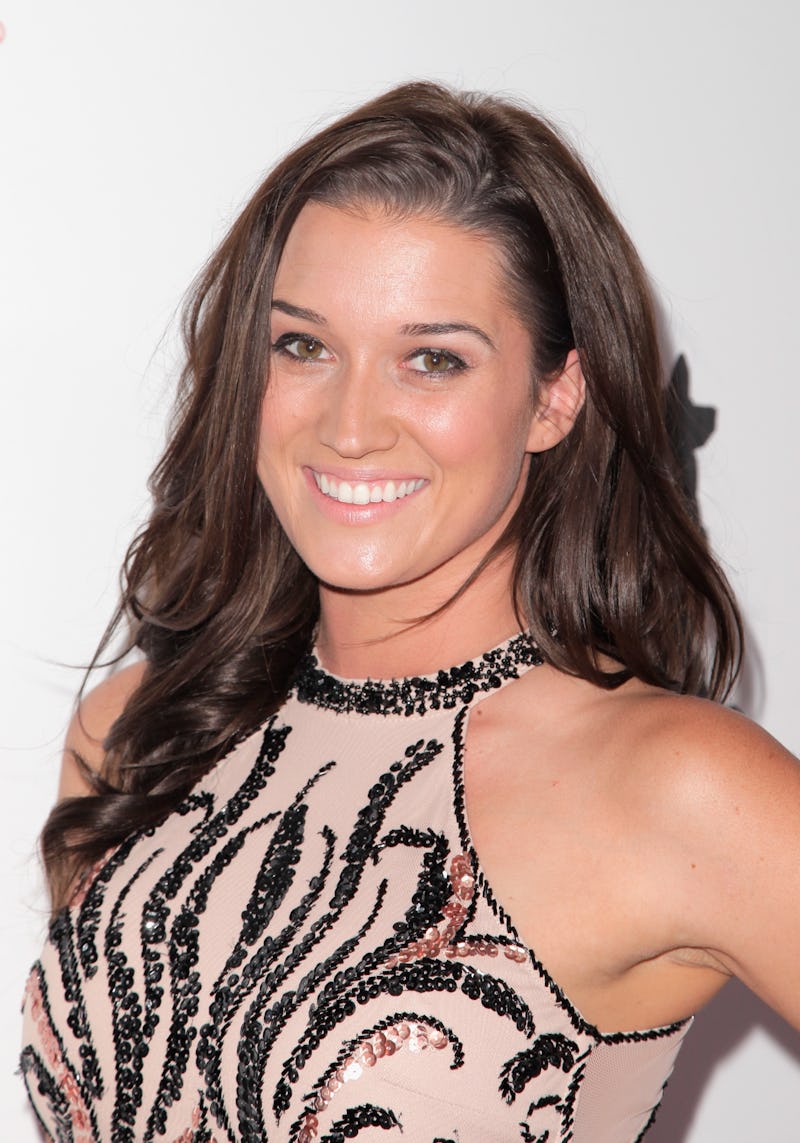 Tibrina Hobson/Getty Images Entertainment/Getty Images
It's baby season for the former cast of Bachelor in Paradise. On Sunday, Carly Waddell and Evan Bass announced they're expecting their first child. The star's friends reacted to the news online, and Jade Tolbert made sure to congratulate Waddell on Twitter. Jade announced her own pregnancy with husband Tanner Tolbert in March, so she will likely be a great source of advice for her friend. Meanwhile, Bass and Waddell have been one of the biggest success stories from the Bachelor franchise, having fallen in love while on an early season of the Bachelor in Paradise spinoff series.
Bass and Waddell were married in Puerto Vallarta, Mexico in June, and their small ceremony was attended by many former Bachelor stars and officiated by host Chris Harrison. After the series wrapped, the couple moved to Nashville, Tennessee, where they live with Bass' three children from a previous relationship.
As a fellow alum, Jade knows a thing or two about sustaining a relationship after the camera's stop rolling. She met her husband on the reality series as well, and the couple got engaged after filming Season 2 of Bachelor in Paradise. They've since been something of a social media power couple, documenting their relationship online. In July, Jade had a baby shower of her own, and Waddell, who was also a bridesmaid in her wedding, was in attendance. Now that her bestie is expecting as well, there will definitely be playdates in these stars' futures.
Waddell and Bass announced their pregnancy in an exclusive with People on Sunday. "We are so happy to be expanding our family as we welcome Baby Bass in 2018," the couple told the magazine in a statement. Both stars currently reside in Nashville, which is Bass' hometown and where his children Nathan, Liam, and Ensley reside. The couple have been open about their successful relationship, which resulted from an unexpected connection on Bachelor in Paradise. The two contestants were drawn to each other right away, and by the end of their season, Bass proposed.
According to E!, the couple wanted to have children right away. ""We are so excited to welcome this new addition to our family," Bass told the outlet. "We wanted to start having children quickly and mission accomplished." The couple offered few other updates about their future baby, but did reveal that Waddell is expecting to give birth in February.
It's clear that Jade will be a great friend for Waddell to reach out while she's expecting. She offers plenty of pregnancy advice on her Instagram, and has shown that she has nothing but love for her fellow Bachelor star. These two remain close with the other Bachelor nation contestants from their seasons, so they'll likely remain in each other's lives through many major milestones.
Congratulations are in order for Bass and Waddell, and Bachelor Nation will certainly be thrilled to hear the couple is starting a family. However, nothing can compare to love and support from friends, and it's clear that Jade is going to be there for her BFF. As for the fans, they can likely look forward to another beautiful baby shower thrown by the Bachelor ladies, which is bound to be documented on Instagram.