James Kennedy & Luann de Lesseps Are Remixing A Song 'Real Housewives' Fans Will Love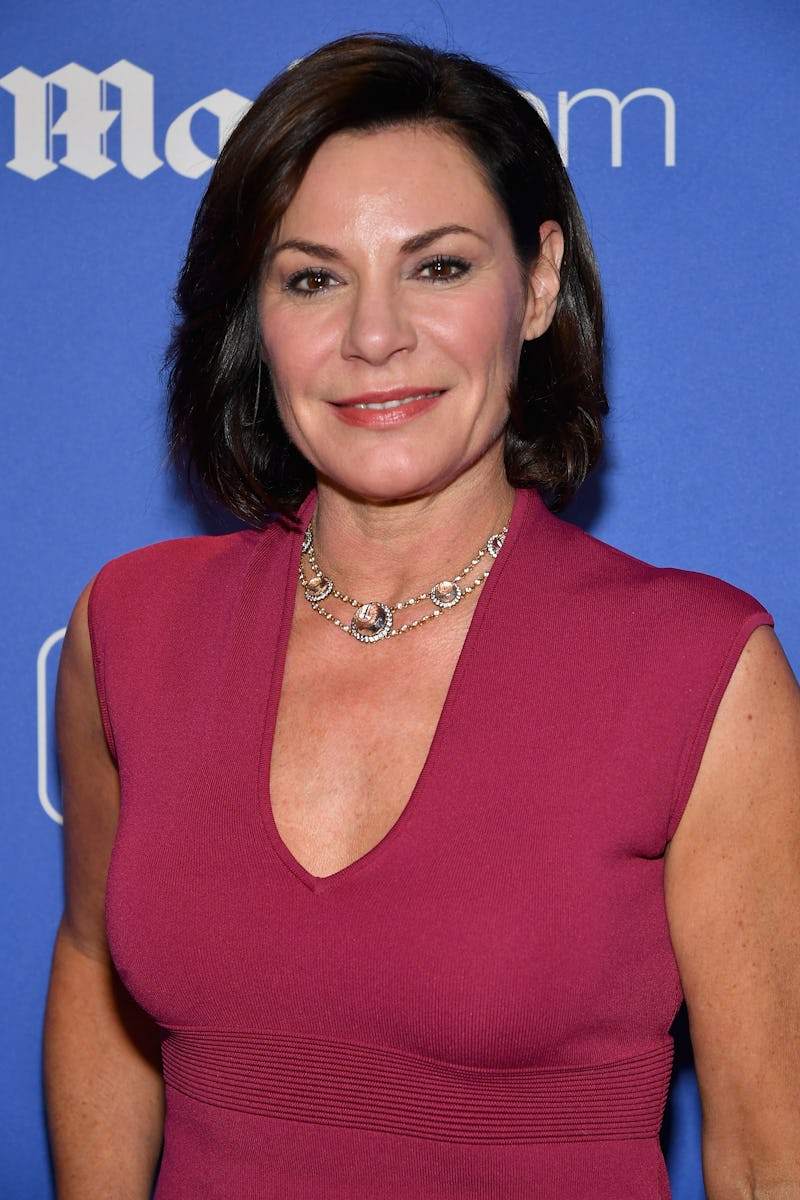 Slaven Vlasic/Getty Images Entertainment/Getty Images
Musically-inclined Housewives fans, listen up. There might be a newly-minted banger headed your way. James Kennedy and Luann de Lesseps remixed a song together — "Money Can't Buy You Class." For veteran RHONY enthusiasts who watched Luann (a.k.a. "The Countess") perform the electro-pop party track on Watch What Happens Live back in 2010, it seems there could be cause for a round two sometime in the foreseeable future. And face it, that's something that everyone needs in their life, whether they realize it or not.
The Vanderpump Rules and RHONY stars respectively took to social media Sunday night, April 8, to provide Bravo fans with a glimpse into their joint creative venture. Luann, who posted a photo as well as a short video of the collab ordeal to her Instagram story, re-shared the content with her followers on Twitter Monday afternoon. The 13-second, selfie-style video features a close-up angle on James, who is seemingly hard at work on Luann's revamped track. While the video doesn't give too much away as to what you can expect from "Money Can't Buy You Class" 2.0 — after all, 13 seconds isn't a whole lot of time — it does manage to provide inquiring fans with a gist of the rebooted party anthem.
And, oh, does it ever look enticing.
Naturally, before re-tweeting Luann's video, James also shared a snippet of the musical duo's jam session with his own social media followers. Much like his Housewives counterpart, James headed to Instagram first, posting one of Luann's snapshots to his story. No further details of the ins and outs of their upcoming track are available just yet, but James' photo does offer fans a little context as to how the whole collaboration is playing out in real-life. The snapshot sees James hard at work in what appears to be his makeshift music studio. He's eyeing his laptop screen while he simultaneously plunks out a few notes on the mini-piano keyboard beside him. "That reverse piano thoooooo," James captioned the photo.
The concept of a "reverse piano" might sound like musical mumbo-jumbo to those of us without a penchant for turn-tabling, but that probably just means Luann's track revamp is in the right hands.
For those who've been paying attention to James' D.J.-ing aptitude, the revamped track — or, its wildly fleeting teaser, anyway — will probably tout an air of familiarity that goes beyond its Housewives roots. As Luann's head-bopping video reveals (as in, James literally head bops to the remix's downbeat for the video's duration), the freshly-minted track seems to retain the general tune of her 2010 single, with some markedly contemporary adornments to reflect an updated musical landscape.
It's pretty easy to pick up on the James Kennedy-esque modifications from just the tweet's 13-second clip. The SUR staffer is, after all, modestly known for his upbeat, electronic-infused D.J. ventures. Those come courtesy of James' standing Tuesday night D.J. sets at SUR, which, for the record, the Vanderpump Rules star himself personally dubbed, "See You Next Tuesday."
As far as Countess Luann's musical career is concerned, news of her and James' joint venture hardly seems to be the tip of the proverbial iceberg. Just last week, the RHONY star revealed she's working on some new music with singer-songwriter Jake Shears. Plus, she's gearing up for a second wave of performance dates for her NYC-based cabaret show, appropriately called #CountessAndFriends.
So, for all those Bravo enthusiasts itching to hear what Luann and James have come up with — sit tight. For now, at least. Because, if history is any indication, it's only a matter of time before Andy Cohen debuts the groovy collab from the Watch What Happens Live stage.