James, Kristen & Stassi Gossip On 'Pump Rules'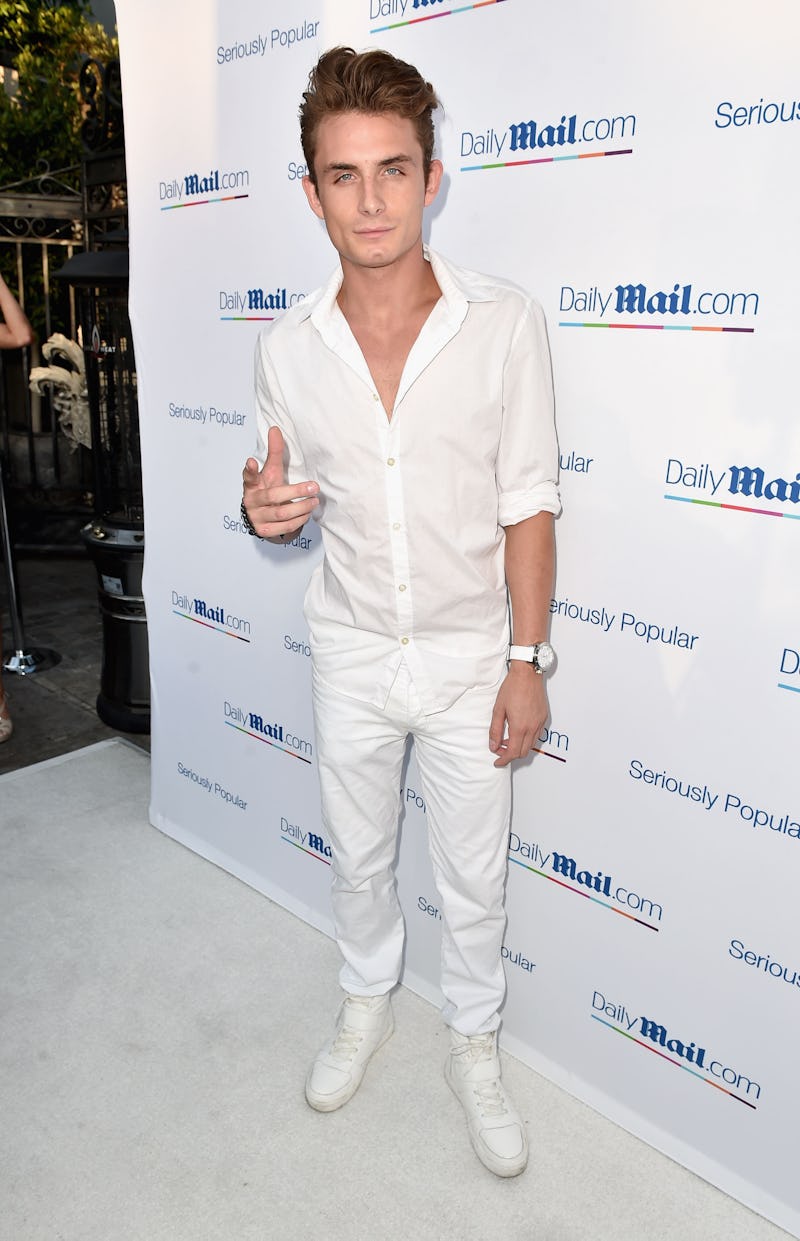 Alberto E. Rodriguez/Getty Images Entertainment/Getty Images
James, James, James. You've done it again. You were on Monday's Vanderpump Rules for a only few minutes, James, but you used your minutes so wisely. In one short and sweet scene, you presented Lala gossip to your ex-girlfriend and your sworn enemy on a silver platter (not to be confused with the instantly iconic Taco Bell platter)? Wow. You really do know how to stir up the drama with the best of them, James.
On this week's chapter of the Real Housewives of Beverly Hills spinoff, James agreed to meet Kristen and Stassi for lunch. Why oh why would these three ever go get a meal together? Because this show is perfect, that's why. Stassi and Kristen wanted to grill James about Lala, and James wanted to mix it up. And who better to mix it up with than Stassi and Kristen? (Aside from Jax, that is.) It really was a fantastic assemblage of former SURvers.
When Kristen and Stassi asked James to spill everything about Lala's secret boyfriend, the disc jockey dropped a gossip morsel right on the table. According to James, Lala's secret boyfriend apparently rented a house for their Coachella group. Oh, you think that's interesting? We are just getting warmed up: James also said Lala asked everyone who stayed in the house to sign an NDA. James told them that the form would prevent the signee from talking about Lala or her boyfriend. He then produced a copy of the NDA on his phone and let Kristen and Stassi scroll through it. They noted that the boyfriend's name was nowhere to be found.
Though James didn't sign the form, he surmised that fellow Coachella attendees Ariana and Tom Sandoval probably did. Stassi and Kristen's wheels began to spin: That would explain why Tom Sandoval was so quick to say Lala won a Range Rover in some Range Rover giveaway. That would explain why Ariana refused to jump into the winter bodies fracas that rocked the OK! magazine party. That would explain why Ariana and Sandoval won't take any shifts at the Lala rumor mill. They could not wait to keep digging.
A day or so later, Stassi, Kristen, and Scheana pulled Ariana aside at Katie's engagement party and got right to it: Did Lala hand out NDAs before Coachella weekend or what? Ariana insisted that she most certainly did not sign any sort of agreement, adding that she never saw Lala's boyfriend at the rental house. Stassi and Kristen suspected Ariana wasn't being completely honest. But before we could really get to the bottom of the NDA mystery (Is James telling the truth? Is Ariana covering for Lala? Did James make the whole thing up? Is James just trolling Stassi and Kristen for kicks and giggles?), the conversation devolved into a muddled debate about which Pumper is the meanest.
Listen, I really don't care about who Lala is or isn't dating, but I do appreciate James coming in hot with the NDA story. Real or not, the NDA story was my mind of mess. And because I cannot help myself, I am dying to know the story behind the NDA story. So, uh, way to add fuel to the tire fire, James.