Jamie Lynn's Daughter "Is Awake & Talking"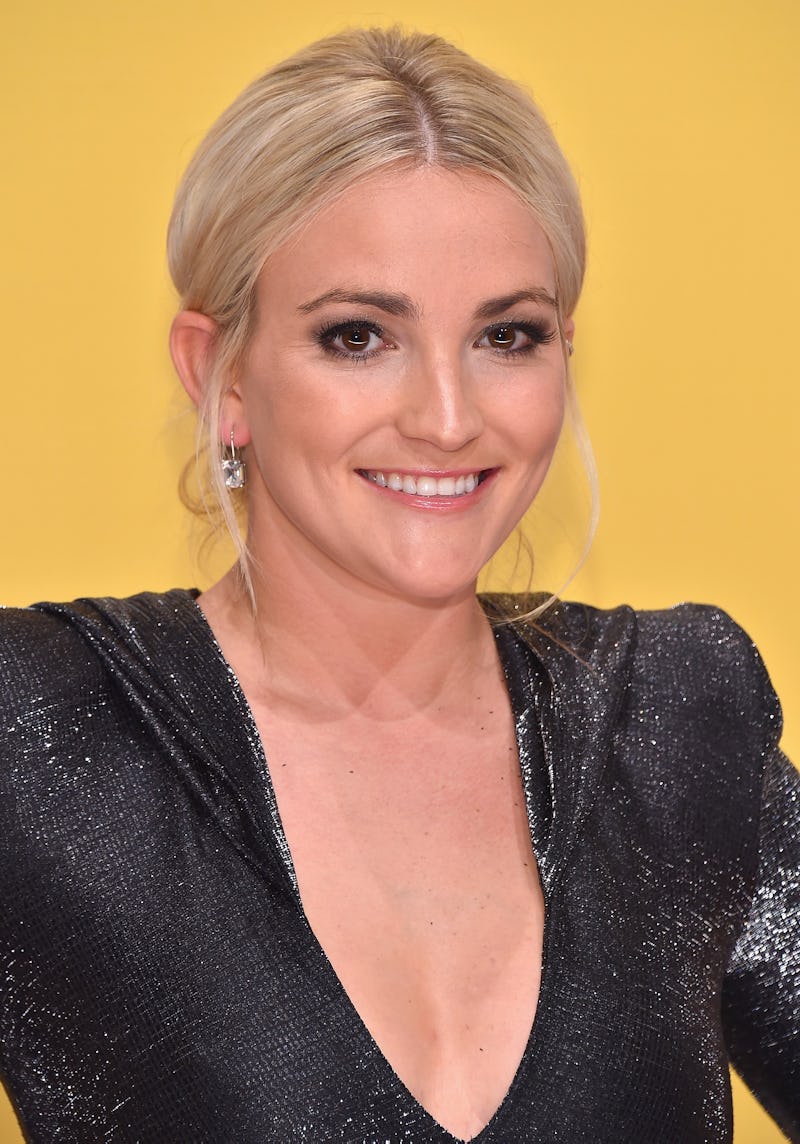 Michael Loccisano/Getty Images Entertainment/Getty Images
Finally, here is some good news for the Spears family. According to People, Jamie Lynn Spears' daughter, Maddie, is awake after a terrifying ATV accident that took place on Sunday. A Spears' family rep released a statement to People via the Tangipahoa Parish Sheriff's Department, "With her father, mother and stepfather by her side, Maddie regained consciousness mid-day Tuesday, Feb. 7." This truly is wonderful news, especially since Maddie's condition and status was previously unconfirmed.
The statement from the sheriff's office continues,
The 8-year-old daughter of entertainer Jamie Lynn Spears was involved in an ATV accident at a family home Sunday in Kentwood, La. Paramedics resuscitated her and she was airlifted to a local hospital. She is aware of her surroundings and recognizes those family members who have kept a round-the-clock vigil since the accident.
According to the statement, Maddie was on a ventilator, but it was removed Tuesday and "she is awake and talking." The statement concludes, "Maddie continues to receive oxygen and is being monitored closely but it appears that she has not suffered any neurological consequences from the accident."
On Sunday, reports first surfaced about Maddie's accident, but nothing was confirmed by the family. Bustle reached out to a rep for Jamie Lynn at the time, but did not receive an immediate response. Soon after, Jamie Lynn's father spoke to Entertainment Tonight and said, "All I can say is pray for our baby Maddie." Britney Spears also shared a sweet Instagram of Maddie on Monday and wrote alongside it, "Need all the wishes and prayers for my niece."
People revealed details Monday about Maddie's accident based on a report the outlet obtained from the Tangipahoa Parish Sheriff's Department. Per People, the report read that Maddie and her ATV crashed into a pond in front of her mom and stepfather, Jamie Watson.
"Within seconds the child's mother, step-father, and other family members reached the pond, dove in and attempted to rescue the child to no avail," the report read, according to People. "The child was trapped and secured by the seatbelt and the ATV's safety netting. Within two minutes, Acadian Ambulance Services arrived and assisted in freeing the child from the cold waters." Bustle reached out to the Tangipahoa Police Department for comment, but has yet to receive a response.
All that matters now is Maddie appears to be doing well. Here's hoping she makes a full and healthy recovery.