'Bachelorette' Fans Are Seriously Rooting For Jason After His One-On-One Date With Becca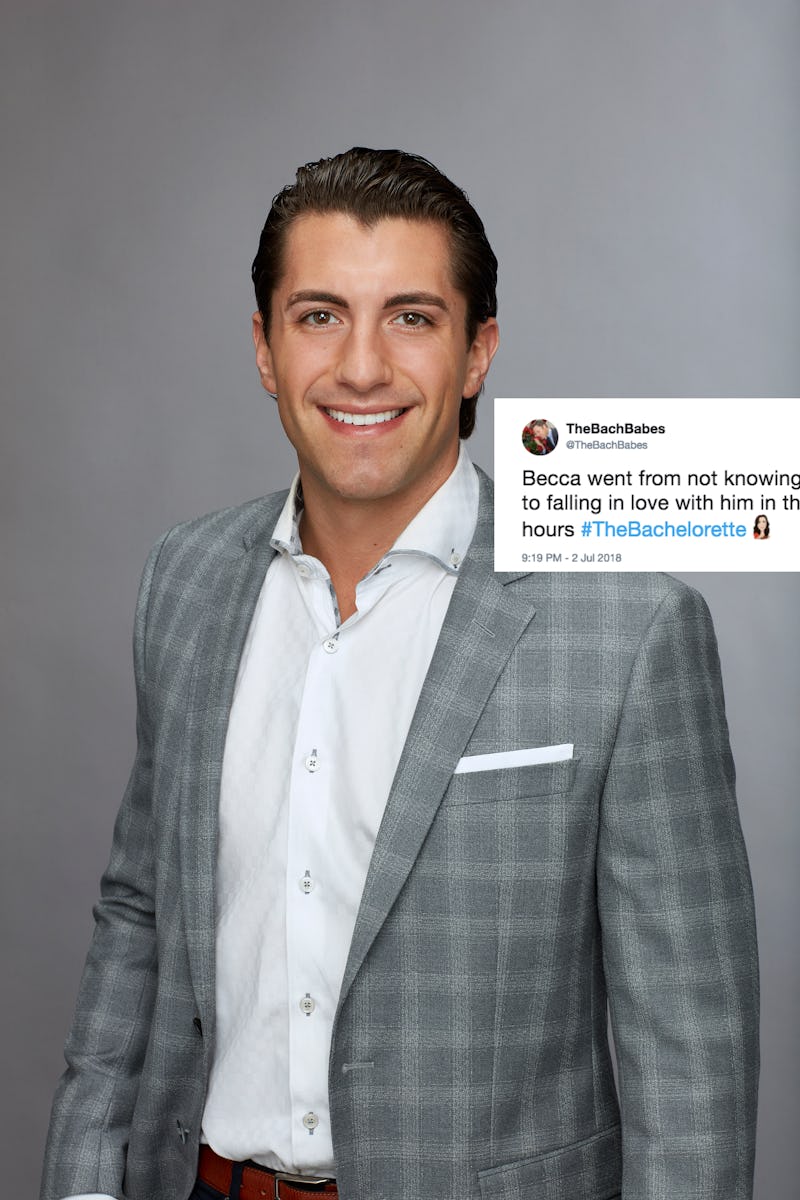 ABC/Craig Sjodin; TheBachBabes/Twitter
It's getting down to the wire on the current season of The Bachelorette. And it's clear that there's a new frontrunner to keep an eye out for. The Bachelorette viewers tweeted lots of love for Jason Tartick. He emerged as someone who is worth rooting for. During last night's one-on-one date, Jason emerged as one of the best guys vying for Becca Kufrin's final rose.
When Jason first appeared on this season, he got a lot of flack for his love of hair gel, which spawned plenty of tweets and memes. After his solo date with Becca, the fans (and Becca) are looking past the standout hairstyle and all they're seeing is potential husband material.
He managed to make an awkward premise for a date extremely enjoyable for himself, Becca, and the viewers. He has cool friends that get along with Becca. He's able to open up and be vulnerable during the date. And yes, he actually does seem to be there for the right reasons. Jason has become a top contender for Becca's heart, but even if he doesn't get that final rose, he has won over the viewers. Is it too soon to start a Jason for Bachelor campaign?
Becca may have forgot Jason's name during that group date at the spa a few episodes ago, but there's no chance that she or anyone else is going to forget about him from this point forward. Twitter users could not get enough of Jason while watching last night's episode of The Bachelorette.