Jax Shared An Emotional Instagram Post About Making His Dad Proud With 'Pump Rules'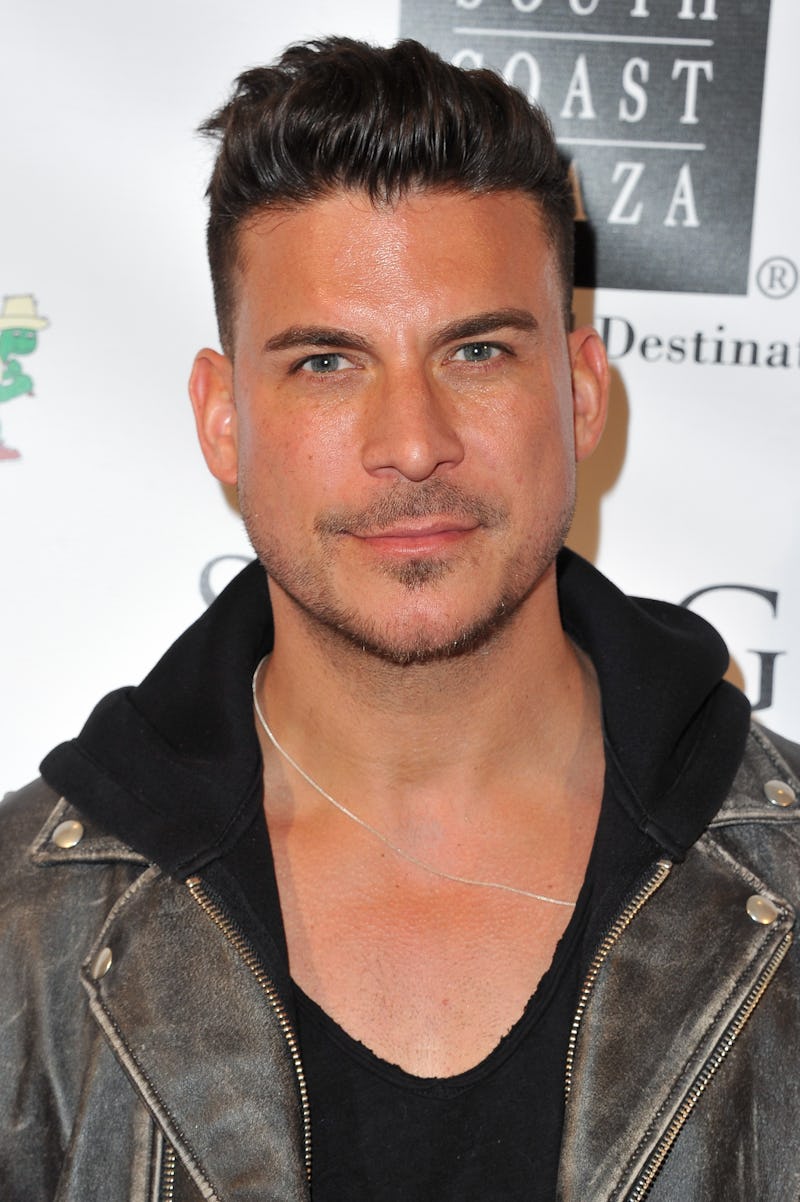 Allen Berezovsky/Getty Images Entertainment/Getty Images
Jax Taylor couldn't help breaking down in tears during the Vanderpump Rules Season 6 reunion episodes. Those were the only episodes Jax filmed since his dad Ronald Cauchi died, and he vowed to make some major changes. In a recent Instagram post, Jax shared a very emotional message about his father and the new Vanderpump Rules season.
Jax posted a screenshot of a note he typed in his phone about a conversation he had recently with someone who he described as a "big boss" from NBC Universal. The Vanderpump Rules star began,
"We talked for 15 minutes mostly about the first four episodes of this coming season, and she goes 'Jax this is the best I've seen you yet, I watched the first few episodes and I was shocked at one point on the edge of my seat.'"
She was not referring to the drama or other antics the fans have become accustomed to. Jax added, "She said a lot more but I can't give things away, this still isn't the best part."
He revealed, "The best part as I was leaving the conversation and the party she pulled me aside quickly and said 'Jax, your father would be proud of you.'"
Jax admitted, "I had no words, the head of NBC gave me by far the best comment/moment of my evening." He concluded, "Just those 2.5 seconds was better than any award I could have received from anyone for that matter thought I would share."
It has really been a transformative year for Jax. The viewers saw Jax break down hysterically during the Season 6 reunion. During that episode, Jax explained, "He was my best friend. I talked to him every day even though he lives in Florida."
He revealed,
"I just talked to my dad the night before. He was on the computer. [I said], 'Dad, I love you. I can't wait to see you.' He was like 'I can't wait to see you.'"
Jax shared, "I get that phone call from my mother" and he started crying mid-story. The Pump Rules OG explained,
"We were on the way to dinner and I had the phone plugged in. My mom was on the phone screaming, 'Your father's dead.' I stopped the car."
This heartbreaking news brought Jax and his now-fiancée Brittany Cartwright together. He explained, "I just collapsed and [Brittany] took over [driving]. Ever since then, I can't imagine myself without her."
The reunion wasn't the only time Jax opened up about his father's death. Jax has let his fans and followers into his mourning process throughout this past year on social media.
Jax shared a very emotional message in his first Instagram post since his father passed away in December 2017. In that post, Jax mentioned Brittany as well:
"Love you so much dad... also thank you to my amazing 'rock' my girlfriend Brittany, I couldn't and can't do any of this without you. My father loved you so much as well, thank you for being who you are and for helping me deal with all this, you are my angel and you always will be."
Brittany isn't the only one who has helped Jax get through this tough time. Jax's exes Stassi Schroeder, Kristen Doute, and Rachael O'Brien went to Michigan for his father's celebration of life back in January.
The death of his father is an understandably profound loss to Jax. He's used this tragic time to become a better person, who has the support of his fiancee, his friends, and even a "big boss" at NBC Universal. When Vanderpump Rules returns for Season 7, he's bound to get some love from the fandom as well.