Twitter Did NOT Hold Back About Jed's Song During His 'Bachelorette' Proposal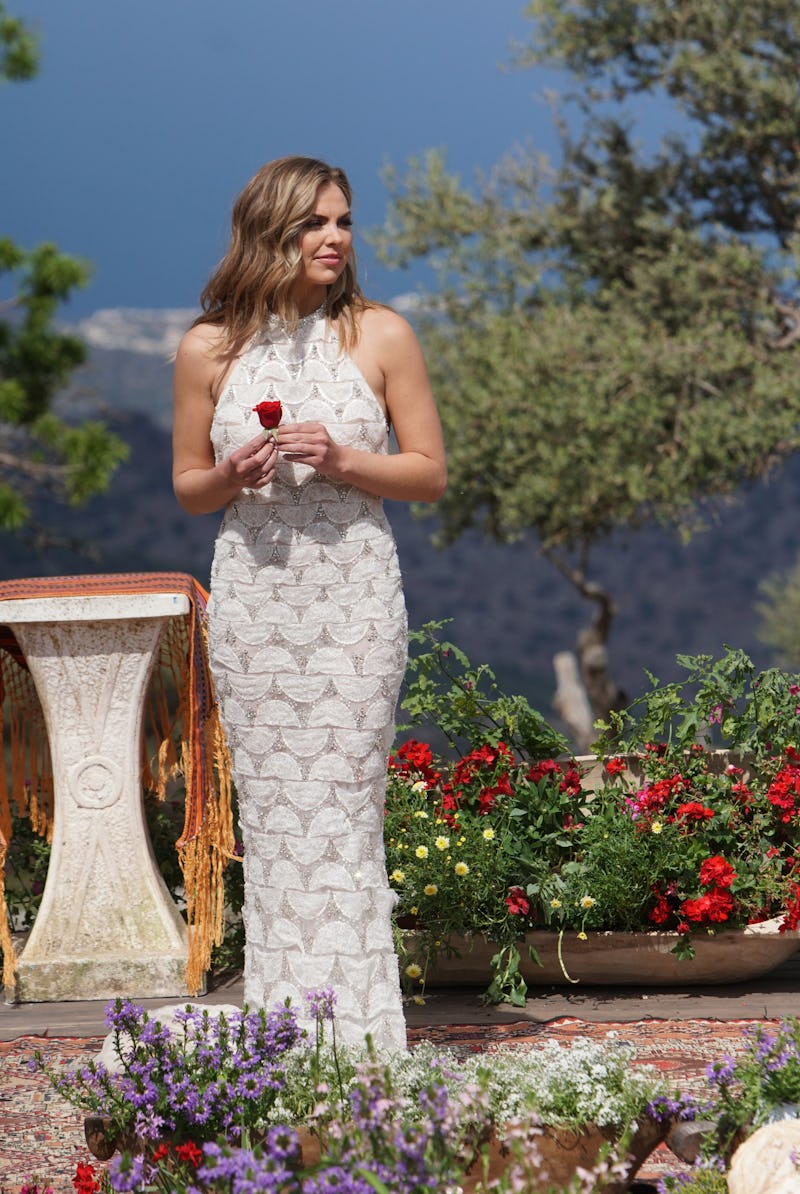 Mark Bourdillon/ABC
Almost every season of The Bachelorette has ended with someone popping the question, and even though Hannah's season has been a bit unconventional, it included an engagement, too. Jed's proposal to Hannah on The Bachelorette incorporated his love for music, and it's not surprising at all that he'd sing a song he wrote for during the big moment. But just as unsurprisingly, Twitter really didn't want to hear it.
As soon as Jed arrived at the proposal spot with his guitar on hand, it was pretty clear what was about to happen. To his credit, he did start things off in a pretty normal way — sharing how in love he was with Hannah and how she makes him feel.
"The way that you made me feel and the light that you have inside of you is brighter than I ever could have imagined," Jed said. "I never thought I could love someone like this this fast, and the other side is kind of unsure, but right here is for sure and I know that I love you."
Then, he said he wasn't so good at talking, so he whipped out a guitar and performed a song that he seemingly wrote himself. "After all that you've been through/ And those times you wish you knew/ Who's on the other side of all those restless nights/ We always knew it's me and you," he sang.
There was more to it than that, but that was all fans needed to hear; they made their thoughts more than clear on Twitter.
Many people were triggered by the very sight of the guitar:
Plenty of others were tweeting about how bad the song was... although it's possible that the fan opinion about Jed himself has somewhat skewed these reactions:
On the other hand, some people did think it was a step up from Jed's dog food jingle.
Overall, though, people were not into it, and when it came to their tweets, they were not holding back. No shocker here — Bach fans are passionate, and this season has been hard enough to watch as is. We didn't need another Jed song to close out this already stressful finale.
Of course, knowing about the fact that Jed reportedly had a girlfriend before he went on the show did taint his proposal a bit (he later told Hannah he was seeing someone, but insisted they hadn't been exclusive). And having it come moments after watching Tyler C. go home only made matters worse. Ultimately, though, all that mattered was that Hannah enjoyed the song — and she did... at the time, at least.
Jed's been open about how important a role music plays in his life, so why not sing an original song during what would have been one of the most important moments in his life? No word on whether or not being on The Bachelorette will do as much for his music career as he hoped, but he definitely put himself out there.