Jenna Bush Hager Made A Big Red Carpet Mistake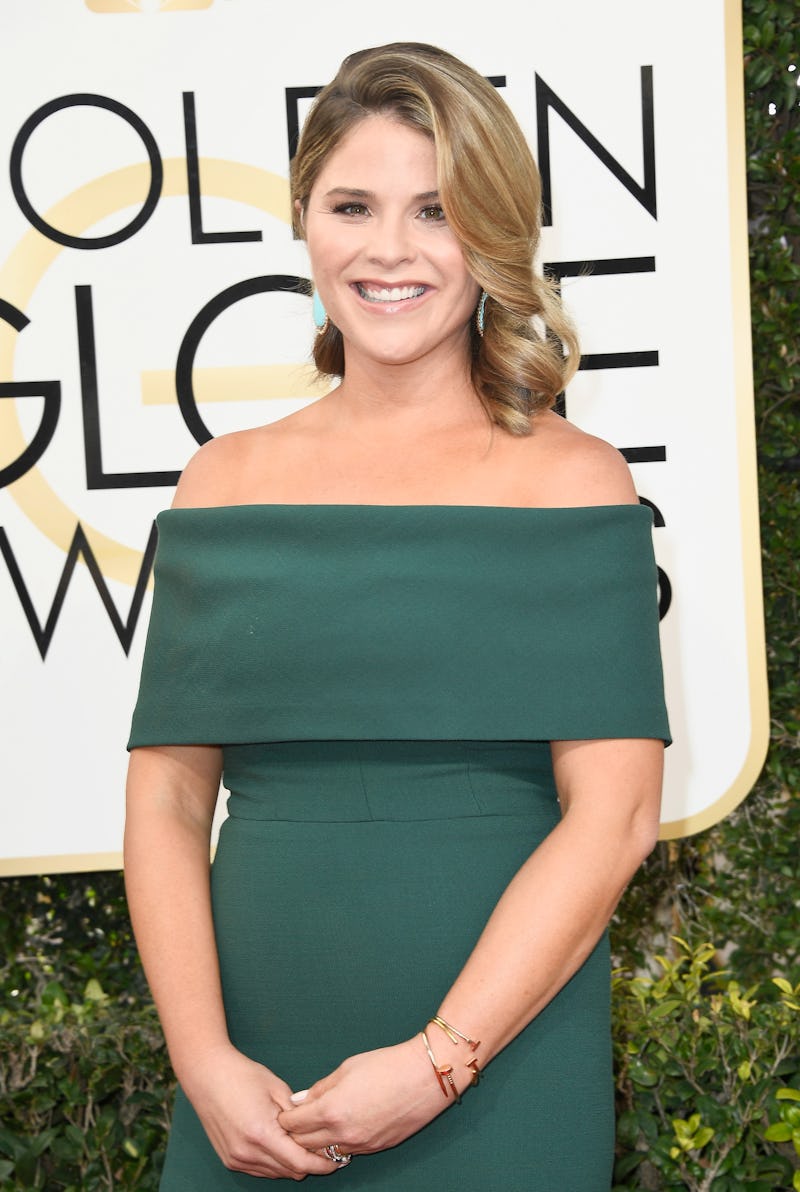 Frazer Harrison/Getty Images Entertainment/Getty Images
Hosting the red carpet can be stressful, hectic, and challenging, and perhaps that's why, at Sunday night's Golden Globes, NBC's Jenna Bush Hager accidentally combined the name of two films — Hidden Figures and Fences — while speaking to nominee Pharrell Williams. Bush Hager mistakenly called Hidden Figures "Hidden Fences" when asking Pharrell about his nominated original song for the film. The awkward moment was broadcast live, and many people are not pleased with Bush Hager's mistake. Bustle has reached out to NBC about Bush Hager's comment; a personal rep for the star could not immediately be reached. Update: Michael Keaton also said "Hidden Fences" while presenting the award of Best Supporting Actress in a Motion Picture, for which Octavia Spencer was nominated.
Update, Jan. 9: On Monday morning, Bush Hager apologized for saying "Hidden Fences" on Today.
Earlier: Bush Hager mistakenly called Hidden Figures "Hidden Fences" on the red carpet. To be clear: Hidden Figures and Fences are two very different films. Hidden Figures, starring Taraji P. Henson, Octavia Spencer, and Janelle Monáe, is about a team of African American women who helped launch NASA's space program. Fences, starring Denzel Washington and Viola Davis, is adapted from the play by August Wilson, about a working class African American family in the 1950s. Williams is nominated for Best Original Song for his track for Hidden Figures.
When asked by Bush Hager about his work on "Hidden Fences," Pharrell stayed cool and chose not to correct her, but the damage was done. Bush Hager seemingly confused two of the films starring predominantly black casts in the running for awards on Sunday, and that's not going over well with viewers.
Whether Williams takes home a Golden Globe tonight or not, he's at least won one of the most awkward moments of the night.