Jessica Chastain May Play An 'X-Men' Villain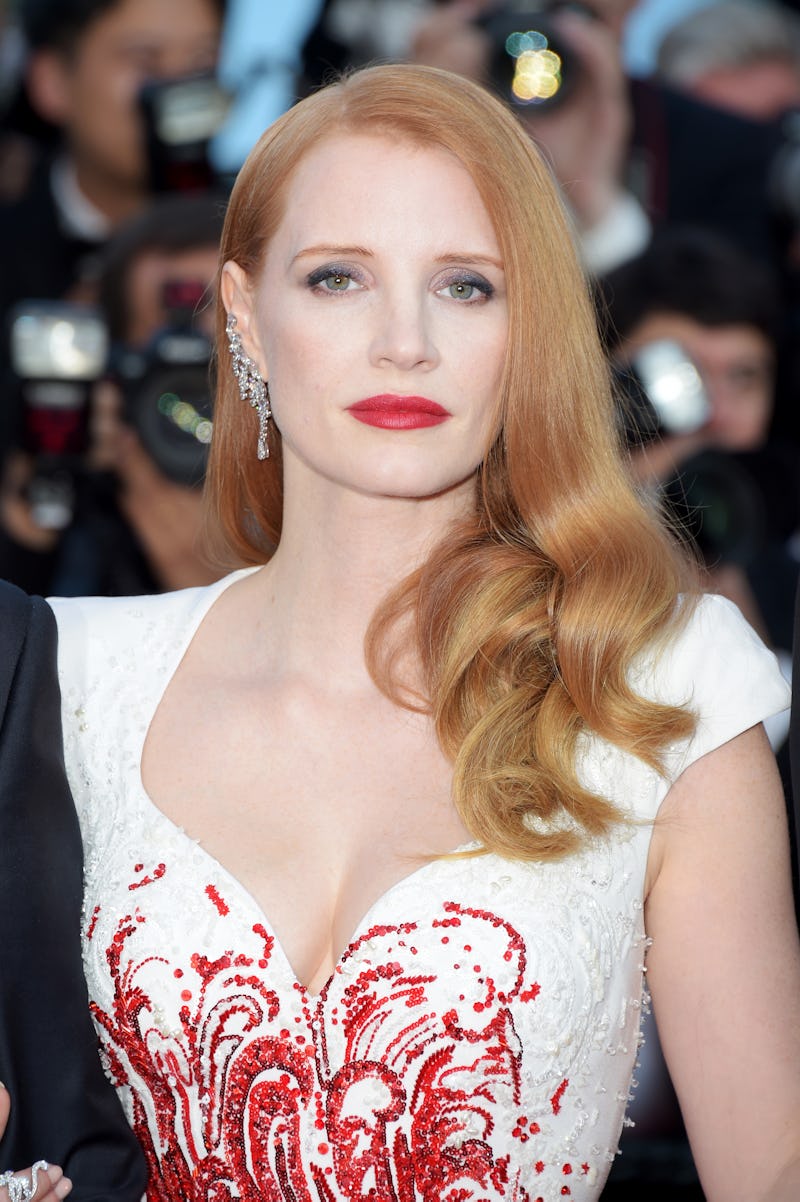 Pascal Le Segretain/Getty Images Entertainment/Getty Images
Here's some superhero movie news worth getting excited over. According to The Hollywood Reporter, Jessica Chastain may star in X-Men: The Dark Phoenix as Lilandra, the movie's primary villain, or at least she'd be the villain from the point of view of Professor Xavier's team. If 20th Century Fox can work out a deal with the Zero Dark Thirty actor, she could become one of the X-Men universe's most complex characters.
Unlike Apocalypse, Lilandra is not out to destroy the world, nor is she power mad. Instead, she's the leader of an alien empire known as the Shi'ar, and, in the comics at least, her motivation to stop the Dark Phoenix is for the good of the universe. For the uninitiated, the Dark Phoenix is actually Jean Grey, whose immense telekinetic powers are amplified when she encounters a cosmic energy she cannot entirely control. The boost to her powers makes her virtually unstoppable and unstable — not a great combination.
X-Men: The Last Stand did a haphazard job of adapting what is one of the superhero genre's most well-known arcs. For that reason, it's already exciting to see the story is being given a second chance on the big screen. Adding Chastain to the mix alongside confirmed returning cast members Sophie Turner, Jennifer Lawrence, Michael Fassbender, and James McAvoy would be quite the coup. Depending on how closely the movie adheres to its source material, it could also lead to a new romance for X-Men movies to explore.
In addition to being an empress who leads the charge to have the Dark Phoenix executed, Lilandra is also known for being romantically involved with Xavier. If the movie has the alien leader return to Earth with the X-Men after the Phoenix initially saves her people, the movie could also mine the emotional pain of Xavier and Lilandra finding themselves on opposite sides later when it becomes clear the Phoenix must be stopped — even if it means sacrificing Jean.
No matter what path the film takes with the character of Lilandra, Chastain's talent would surely make the role a memorable one. Thanks to The Martian and Interstellar, the actor is no stranger to space-based storytelling, and while this would mark her first superhero movie gig, I have all the faith in the world that Chastain would imbue the empress with all of the gravitas and emotion the character requires. Here's hoping 20th Century Fox can bring Chastain into the X-Men universe, because a character as dynamic as Lilandra deserves the best.