J.K. Rowling Has 2 New Books Coming Out Soon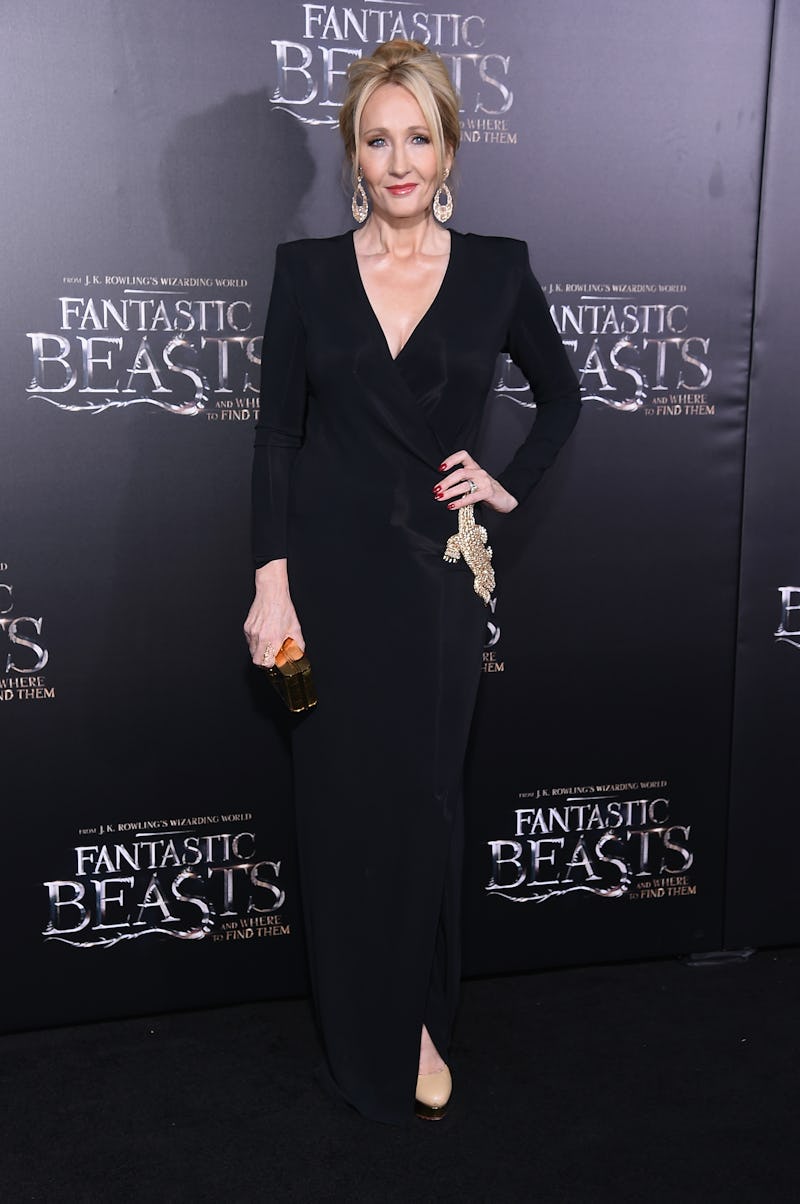 Michael Loccisano/Getty Images Entertainment/Getty Images
Don't ever think the author of Harry Potter rests on her laurels and Daniel Radcliffe money, because she's probably busy writing right now. In fact, J.K. Rowling has two new books coming out soon, so prepare your wallets and bookshelves accordingly.
Rowling revealed the news about her new books on Wednesday in a series of tweets. A fan using the handle @sharonshh called the Fantastic Beasts screenplay and movie "[f]antastic [and] fabulous," then inquired as to when Potterheads would get their hands on a new book. Rowling replied that she was "working on it (literally)," prompting a flurry of questions about the project.
Unfortunately, Rowling quickly shot down the idea that she was working on a Newt Scamander novel, after Twitter user @anggitainggit pronounced that she had "CONFIRMED ... NEWT SCAMANDER NOVELS." So no, folks, we're not getting a U.S.-set series of Harry Potter prequels.
What we are getting is a new book from J.K. Rowling and another from her pseudonym, Robert Galbraith. The author said she's "not sure which [book] will come out first," but that she plans to alert fans as soon as she knows.
It's unclear whether the new J.K. Rowling book will be related to the world of Harry Potter or a standalone novel in the vein of The Casual Vacancy. We could be getting — dare I dream it? — the long-desired Marauders series or a new franchise altogether.
Keep your eyes on J.K. Rowling, folks. She'll have those books out before we know it.