Joe Simpson Gives Sandoval Advice On 'Pump Rules'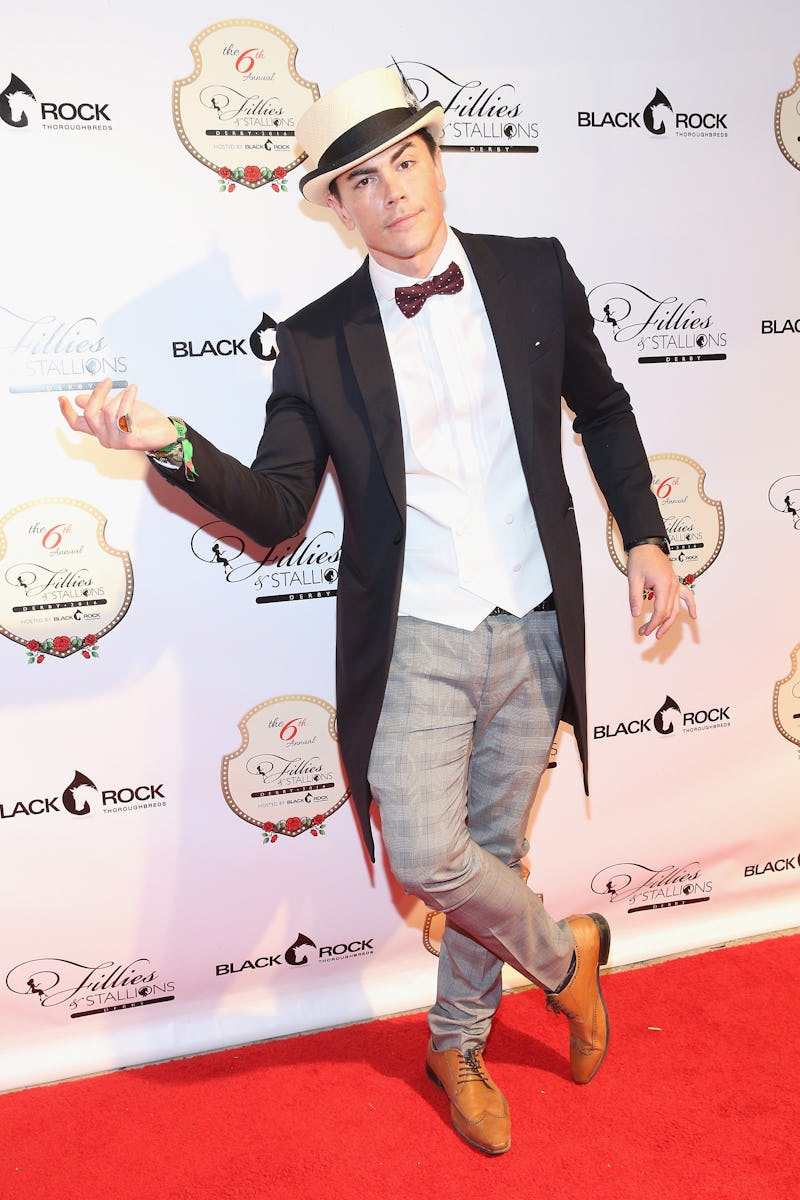 Robin Marchant/Getty Images Entertainment/Getty Images
After the exhilarating piece of television that was last Monday's Siege At The Study, I couldn't wait to find out what this week's episode of Vanderpump Rules had up the sleeve of its purple SUR uniform. (Fine, I feel that way every week. Bless this perfect show.) Would someone start a fight with DJ James Kennedy at a Cold Stone Creamery? Would someone surprise Lisa Vanderpump with a basket of teacup pigs? Would Lala parachute out of a private jet and land on SUR's roof? No, nope, and nah. Instead, the show ran out to left field, retrieved a classic '00s reality series, and sprinted back to the dugout. I could watch that preview clip a thousand times, and I still wouldn't be over the Toms Sandoval and Schwartz traipsing through Joe Simpson's foyer with a case of Coors Light in tow.
Wow. Take note, other reality shows. That's how you follow up something like The Siege At The Study.
On Monday night's Pump Rules, the two mactors went to Jessica and Ashlee Simpson's father's home. Sandoval was there for a photoshoot, Schwartz was there to provide moral support, and Joe Simpson of Newlyweds: Nick and Jessica fame was there to take the pictures. I love everything.
The best moment of this terrific scene? Obviously when when fashion photog Papa Joe shared a piece of modeling advice with Sandoval, Schwartz, and the folks at home: suck in your stomach and stick out your d*ck. I don't want to know what this says about me, but that moment was the highlight of my Monday.
As the world keeps finding new ways to crumble, it is nice to find brief moments of solace from time to time. Watching Papa Joe photographing the Toms in his home won't solve anything, but it does feel good to smile every now and again.
And my god, hearing Papa Joe tell Sandoval to suck his stomach in and stick his d*ck out sure made Tom Schwartz and me smile.