Judy Blume Is Receiving A Lifetime Achievement Award!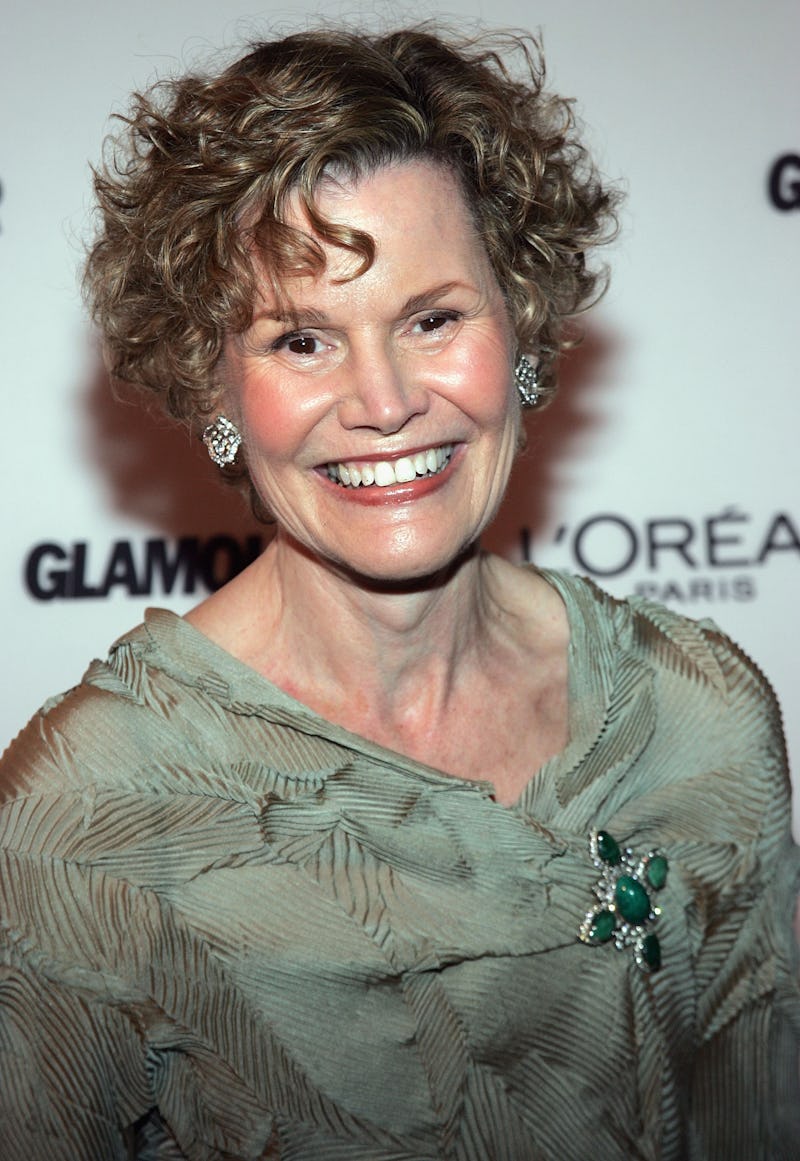 Evan Agostini/Getty Images Entertainment/Getty Images
Today in good news, children's author Judy Blume will receive a lifetime achievement award from the American Academy of Arts and Letters. The Tales of a Fourth-Grade Nothing author is one of 19 writers who will be honored at the Academy of Arts and Letters ceremony in May.
Judy Blume published her first book, The One in the Middle Is the Green Kangaroo, in 1969. Over the last five decades, Blume's name has become synonymous with young adult literature that tackles difficult or taboo subjects, from menstruation (Are You There God? It's Me, Margaret) and masturbation (Deenie) to racism (Iggie's House).
Blume will receive the E.B. White Award, a $10,000 prize awarded "to a writer for achievement in children's literature," which was previously given to Bud, Not Buddy author Christopher Paul Curtis in 2015 and to Tuck Everlasting author Natalie Babbitt in 2013.
The American Academy of Arts and Letters will honor a number of other well-known authors at the May ceremony. Paul Beatty (The Sellout) and Jennifer Haigh (Heat and Light) are among the recipients of the Arts and Letters Awards in Literature: eight $10,000 prizes given to "honor exceptional accomplishment in any genre." The Sixth Extinction author Elizabeth Kolbert will receive the triennial Blake-Dodd Prize, a $25,000 award, for her work in nonfiction. Lee Clay Johnson will take home the $5,000 Sue Kaufman Prize for First Fiction for his novel, Nitro Mountain, and Karan Mahajan's The Association of Small Bombs earned him the $10,000 Rosenthal Family Foundation Award, given "to a young writer of considerable literary talent for a work published in" the previous year.