This Month's New Moon Will Remind All Zodiac Signs To Focus On These 3 Key Things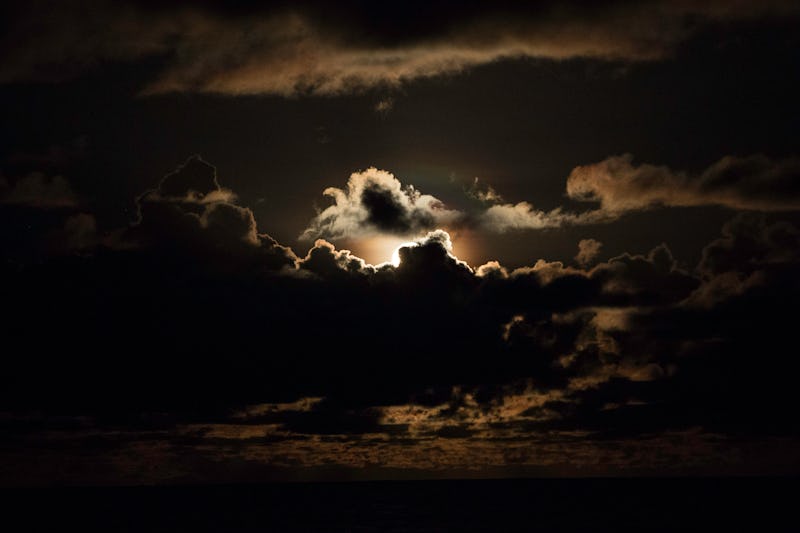 Amory Ross/Team Alvimedica/Getty Images Sport/Getty Images
If you think that New Year's Eve is the only designated day to celebrate opportunities for renewals and fresh starts, think again. Every 29 days we get a chance at a refresh, and it's all thanks to the ever-revolving cycle of the moon. New moons occur every month, and, spiritually, they're meant for us to start anew. But each month's new moon has a specific focus that differs from the rest of the lunar lineup. June's new moon will occur on Jun. 13 — and you'll want to know the June 2018 new moon spiritual meanings for the sake of mid-month meditations!
While June's new moon may not be visible in the sky (because of the sheer fact it's a new moon, of course), its beaming energy will make itself known with all the positive ~vibes~. Meditate on all the good things. This new moon is happening during Gemini season, and don't forget that Gemini is the sign of the twins: they're always on the move and adapting to the new situations they find themselves in, so all zodiac signs will feel this sort of energy. A new moon under this influence will be anything but a snoozefest.
Because new moons are known as prime times to start new projects, June's could be perfect for setting ~exciting~ goals. Think big and focus on positivity. In June, all the good fortune is literally in the stars.