These Are The 15 Women Who Have Won The Nobel Prize In Literature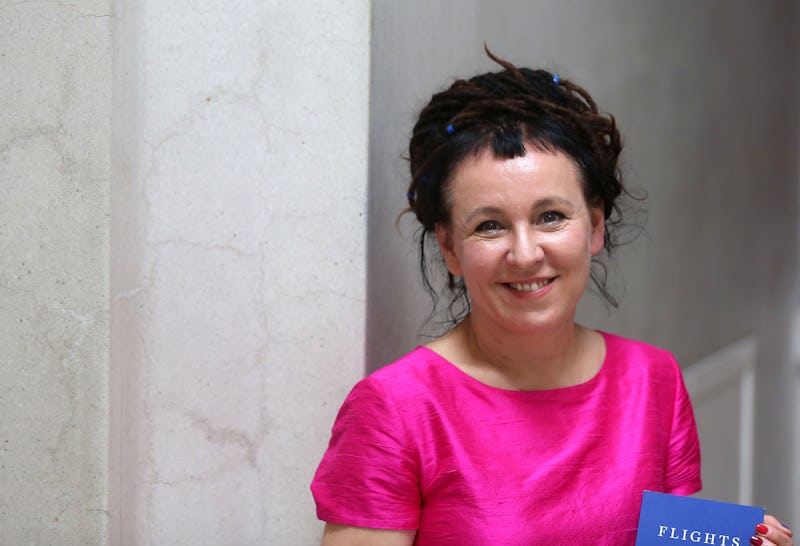 Author Olga Tokarczuk, the 2018 Nobel Laureate in Literature. Photo courtesy of Danny Martindale/Shutterstock
The Nobel Prize in Literature was awarded twice this year, following a sexual assault scandal within the Swedish Academy that resulted in the postponement of last year's award. The good news is that one of the winners was Olga Tokarczuk, the Polish author of Flights and Drive Your Plow Over The Bones of Your Dead. For anyone who isn't familiar with the history of the Nobel Prize in Literature, it might come as a surprise that of the 116 Nobel Laureates awarded the prize, only 15 are women. (Or, maybe, given that the history of fanfare bestowed upon women artists is spotty, at best, this won't come as a surprise at all.)
As one of the original Nobel Prizes listed in the will of Alfred Nobel, founder of the prize, the first Nobel Prize in Literature was awarded in 1901. The first woman writer to receive the prize, Swedish writer Selma Lagerlöf, did so in 1909. The longest period the Academy has ever gone without awarding a woman was from 1966 to 1991: a whopping quarter of a century. And, although women writers have been awarded the Nobel Prize in Literature much more frequently — nine of the last 28 laureates have been women — men definitely still dominate the field.
But with the rise of women's voices everywhere from politics to popular culture — and given that the 2017 award was postponed specifically because 18 women raised their voices against assault and harassment — it seemed inevitable that the Swedish Academy would celebrate one of the numerous women writers worthy of the prize this year.
Let's look back on the 15 spectacular women writers who have won the Nobel Prize.
This article was originally published on