Kaley Cuoco Said Karl Cook's Money Is Worthless To Her For This Key Reason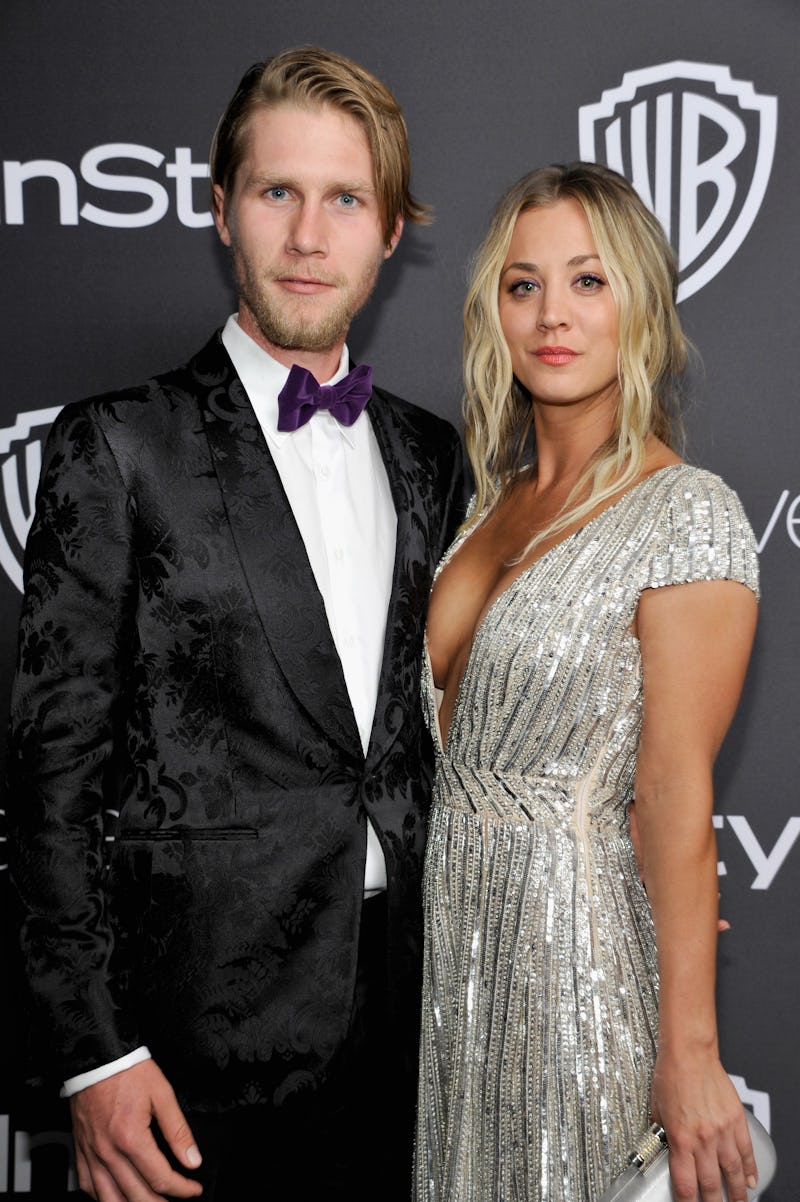 John Sciulli/Getty Images Entertainment/Getty Images
One might think when two people get married, they have to rely on each other financially. Well, this is 2018 and marriages are more modern than ever. For example, Kaley Cuoco doesn't need Karl Cook's money, and vice versa. As the Women's Health magazine November cover star, The Big Bang Theory actor opened up about how, as an independent, successful, and extremely capable human being, she makes enough money to take care of herself. Actually, it's been a purpose of Cuoco's to ensure she never had to be with someone in order to survive.
"I like knowing, though, that I'm [financially] set, because I've taken it upon myself to do that," the 32-year-old told Women's Health. Cuoco continued,
"I like to tell my friends, 'Always make sure you have your life going, and that you're number one, so that anyone who comes into it — husband, or boyfriend, or girlfriend, however you roll — that's just an added bonus to something you're already creating.'"
The TV star didn't stop there and admitted,
"I don't need Karl for anything. If Karl left me tomorrow, I'd be fine. And he knows that, and he would be fine too."
She makes a lot of sense, all while giving key relationship advice. First of all, you're never going to have a successful relationship until you're happy with yourself. Secondly, if you're with someone only because you feel like you can't support yourself without them, you really should listen to Cuoco.
Now, you might be thinking all of this is easy for Cuoco to say, especially since she's a wealthy actor. According to Variety, she seems to make about $900,000 per TBBT episode. As for Cuoco's net worth, Celebrity Net Worth lists hers at $55 million. Cook is a professional equestrian, but his salary is unclear.
Does she make good money? Yes, but Cuoco isn't saying one needs to be a millionaire in order to be financially independent or to be happy in a relationship. She's simply saying that it's important to take care of yourself to the point where you've created a life you are proud of and one that can stand on its own independently.
She's also making an even bigger statement as a woman by saying, "I don't need Karl for anything." For far too long, women have been seen as individuals who need a man to take care of them. It's definitely empowering to see a woman capable of taking care of herself financially.
Cuoco isn't the only female celebrity to feel this way. Like Kristin Cavallari told her husband, former NFL player Jay Cutler, during Season 1 of Very Cavallari, "The girl should have her own stash. No girl should ever have to stay in a relationship because a guy is supporting her. I am with you because I love you, not because I need you."
To feel like you're stuck with someone because you can't support yourself is something no one should ever go through. You should be in a relationship because you love a person, not because you need them.
Cook and Cuoco are setting a great example as husband and wife by showing that a married couple can be financially stable as individuals, all while maintaining a loving and successful relationship.